Tiger PDU Water Heater & Coffee Press Giveaway
Coffee maker or French press? Which one makes better coffee?
Almost everyone I've spoken to says French press because, unlike a coffee maker, the natural oils of coffee are washed away after every use, leaving no "leftover" flavor. I had no idea that's what caused coffee to taste a little old sometimes – I guess you learn something every day! And what else do you need to make a yummy cup of coffee? Hot water, which is why I'm partnering up with Tiger USA to bring you this fun water heater and coffee press giveaway!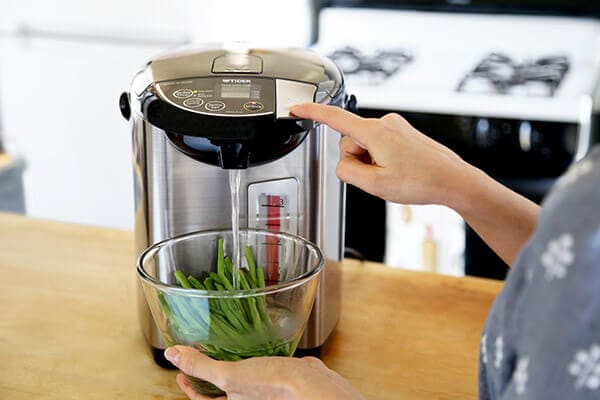 Water heaters are a common fixture in Japanese kitchens. It's something I grew up with and saw my mother use every single day. It's a wonderful tool to have if you like making noodle soups, blanched vegetables, oatmeal, instant miso soups, or if you drink lots of tea or coffee like me. The main difference between a kettle and something like this PDU by Tiger is the convenience of having hot water ready (with five different temperature control settings) to pour all day long. It also holds a lot more water – between 3 to 5 liters – depending on the model.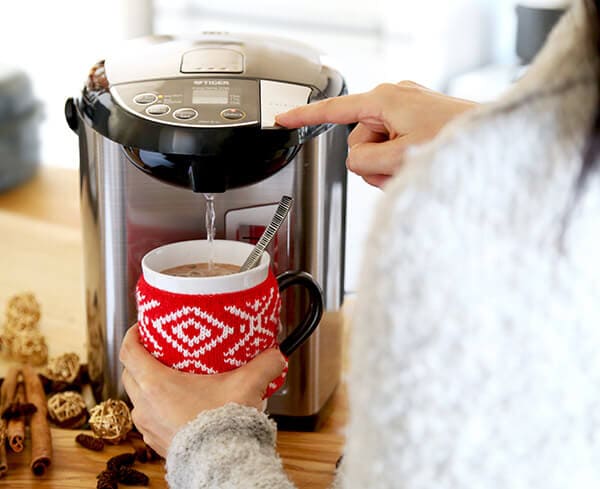 The PDU has an energy saving function which means it uses little electricity and has two sleep timer settings (6 or 9 hours). And look at the types of yummy drinks you can make with the PDU:
Yummy! One lucky winner is going to receive:
One [1] TIGER PDU-A40U and one [1] Bodum Brazil Coffee Press, with a suggested retail value of $225.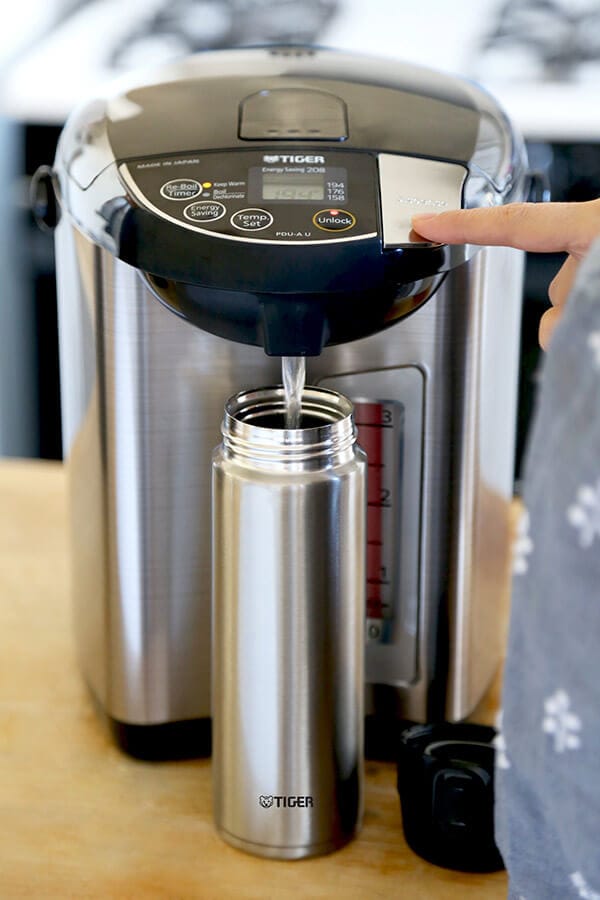 Be sure to check the Terms and Conditions for this giveaway in the Rafflecopter widget below.
Good luck everyone!!
Please note: Tiger USA will be shipping these giveaway items directly to the winner.