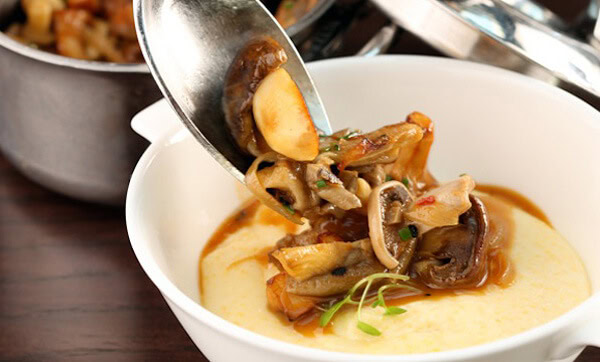 Creamy Polenta with Fricassee of Truffled Mushrooms at Scarpetta
The first bite changed my mind. I had always thought polenta was supposed to taste like a soggy, microwaved bowl of Cream of Wheat. Guess I was wrong – at least in this case. The dining room buzzed with appreciative murmurs and boozy toasts at Scarpetta, Scott Conant's casual Italian trattoria on 14th Street. Soon Caroline and I were adding to the cacophony as we each spooned in this full bodied and opulent mixture that – let's be honest – tasted like it was comprised of at least half butter, cream and Parmesan.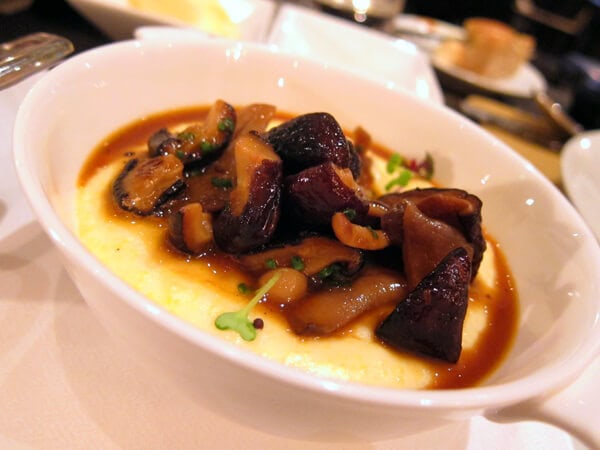 Ladled on top of the polenta was a mixture of truffled mushrooms so rich and earthy they almost gave the dish the effect of having a meat sauce. Mushrooms usually do it for me, but a savvy application like this fricassee took things to the next level, nailing that illusive fifth flavor. The result was a soothing, creamy bite, ending the argument that creamy polenta with truffled mushrooms has probably been the Italian comfort food version of mashed potatoes and gravy for eons.
Scott Conant is well known for taking simple classics and preparing them so flawlessly that they transcend the original. This masterful execution changed my mind about polenta being filler food. Bulging eyes after a bite is either a very good thing, or a magnificently bad one. This was most definitely the former.
A win in my book for sure.
Scarpetta is located at 355 West 14th Street New York, NY
Written by: Ben Phelps