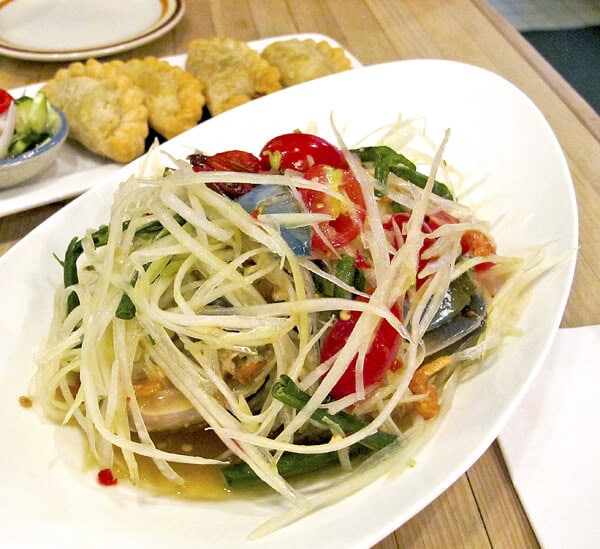 When the waitress asked if I wanted my green papaya salad (som tam) spicy, I came to a crux. Spicy in NY Thai restaurants often amounts to a slight hint of a notion of a vague spiciness somewhere in the room. There's nothing more desperate than begging for some chilies soaked in fish sauce to make your meal right. Something, though, told me the waitress at Pure Thai Cookhouse wasn't playing around. The place looks, smells and feels Thai (soundtrack included).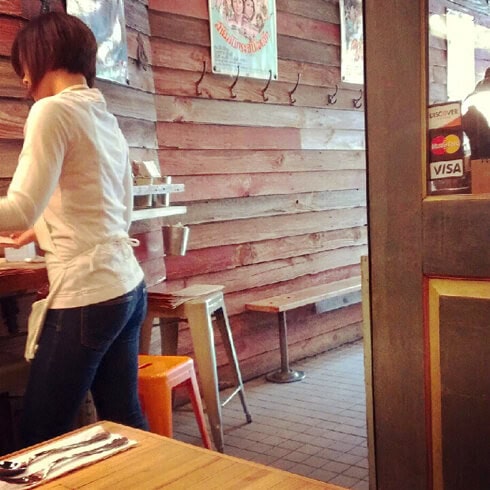 I told her to make my papaya salad phet maak (very spicy). And they did just that; It was volcanic. Other necessary elements weren't sacrificed either, the heat was offset by a strong sour sweetness. Good pungent flavors just like I had tasted in Bangkok a few summers ago. Dried shrimp brought a toothsome bite – a chewy, salty counterpoint to the crisp green papaya.
I opted for the salt cured blue crab to be added (an option offered in the menu), which had me slurping crab legs like a kid at the movies trying to get the last drop of salty butter from a popcorn bucket. Other items on the menu are also noteworthy but it's worth making a trip to Pure Thai Cookhouse for their green papaya salad alone. I earned my wet nap!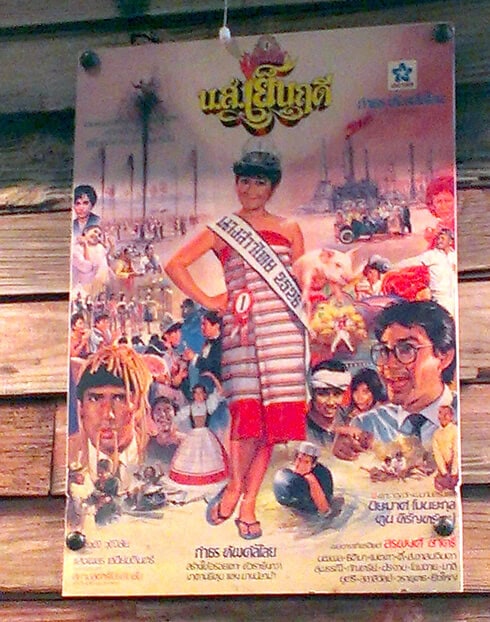 Pure Thai Cookhouse

is located at 766 Ninth Avenue New York, NY
Like Thai food? Try the durian ice cream at Sky Ice in Brooklyn.
Written by: Ben Phelps