Resources
This is my resources page where I share products and services that make my blog successful. I've also added companies that I use to save money on groceries and some of my favorite kitchen tools or life savers as I call them!
Disclaimer: Some of the links below are affiliate links, which means that if you choose to make a purchase, I will earn a commission. This commission comes at no additional cost to you. I won't put anything on this page that I haven't verified and/or personally used. 
---
Blog Related Recommendations
 
Bluehost is the go-to hosting company I recommend to all beginner bloggers and start up companies because their platform is so easy to use. Bluehost is one of the most established and well-known hosting brands on the internet. They host over 2 million WordPress sites and with a one-click automatic WordPress installation, setting up a blog is effortless. You also get a free domain name and can start blogging for just $2.95 per month by clicking on this link. It's a special deal I have going on with them so it's only available to my readers 🙂

Active Campaign is the company I use to keep in touch with my readers. Active Campaign is a marketing automation tool that makes it easy to manage email lists, segment subscribers (so they only receive content specific to the topics they enjoy reading) and create beautiful newsletters. It's also very affordable with prices starting as low as $9 per month.

Tailwind is a must for all bloggers!
One of the biggest sources of traffic for many bloggers is Pinterest (second biggest for myself), which is the third biggest search engine (behind Google and YouTube), receiving on average 2 billion visitors per month! Pinterest is a visual search engine that people use to collect images that they pin on personal boards. It can be anything from recipes to money making tips and some women create boards specific to certain events like a wedding or moving to a new home (new carpets, design and furniture).
In order to get a decent amount of exposure you have to be consistent at pinning your own content while also sharing others. This can be time consuming if you have to do it manually every day and it can get really overwhelming. But not if you have Tailwind which is a pin scheduler! You can schedule pins to go out weeks ahead and it's huge time saver. I usually schedule around two weeks worth of pins to publish which means I only need to focus on pinning twice a month.
The other advantage to using Tailwind is that it schedules your pins to go out during peak times when the audience is most engaged. This way, your images get as much exposure as possible. You also get insights on what's working and what's not (which pins are doing well vs those that aren't).
Tailwind is very easy to use and is a time saver that will allow you more time to focus on other things. Free trials are available and the monthly fee is only $10.

Optinmonster is a powerful lead-generation plugin for WordPress that allows you to create and integrate highly effective email signup forms on your website.
You can create different styles of optin boxes to go into your sidebar, at the bottom of every post or have one pop up before a visitor leaves, to encourage them to sign up to your newsletter.
Optinmonster is very easy to use – you can create a signup form in less than 5 minutes and do A/B testings with different styles to see which one(s) convert better. My conversions have doubled since I've been using a pop up box, it's made my list of subscribers grow much faster and at a steady rate.

The Genesis framework is the theme I'm currently using on this blog (along with a child theme). It's a theme that's used by many big time bloggers (such as Michelle Schroeder of Making Sense of Cents, Darren Rowse of problogger.net and Lindsay and Bjork of Pinch of Yum) since it's so versatile and easy to use. The theme is mobile responsive, seo optimized and can be built with user profile widgets that can be set to fit your site.
---
Blogs, Classes and Programs That Have Helped Me Grow My Blog And Increase My Earnings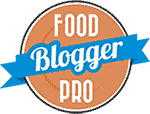 I joined Food Blogger Pro in 2015, the year I decided to become a full time food blogger. I had been following Lindsay and Bjork's income reports for quite some time so when I saw that they were offering online video classes on food blogging, I couldn't have been more excited. I watched all of their 350 videos and slowly watched my traffic grow, steadily!
But Food Blogger Pro is much more than just videos – when you join you become part of a community of food bloggers! This means you are not alone. People are there to answer your questions and give you tips on how to become a better food blogger.
There are chat rooms where you can find a wealth of information (pretty much everything you need to know about blogging) and I cannot emphasize enough how nice and helpful everyone is! I stayed part of the community until last year when I felt strong enough to fly solo. I'm still friends with many food bloggers as we continue to promote each other's recipes and posts in roundups or through social media.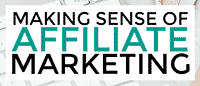 You know how they say 'you have to spend money to make money'? Well this was by far the best money I've ever spent since it took me less than a week to make a return on my investment!
Making Sense of  Affiliates is a class taught by super star blogger Michelle Schroeder-Gardner who now makes over $150,000 per month! The course is easy to follow, straight forward and comes with printable pages to help us, students, build our own affiliate marketing strategies.  I didn't realize how much money I was leaving on the table until I took this course. It was invigorating, motivating and exactly what I needed to better understand how to make money online.
After just one month of following her strategies, my earnings grew by 20%!
Michelle is an amazing teacher and it's easy to see why she is so successful at making money. She now travels the globe permanently with her husband and two dogs and works as little as 20 hours per week. That's something I aspire to do one day!
---
Money Saving Websites