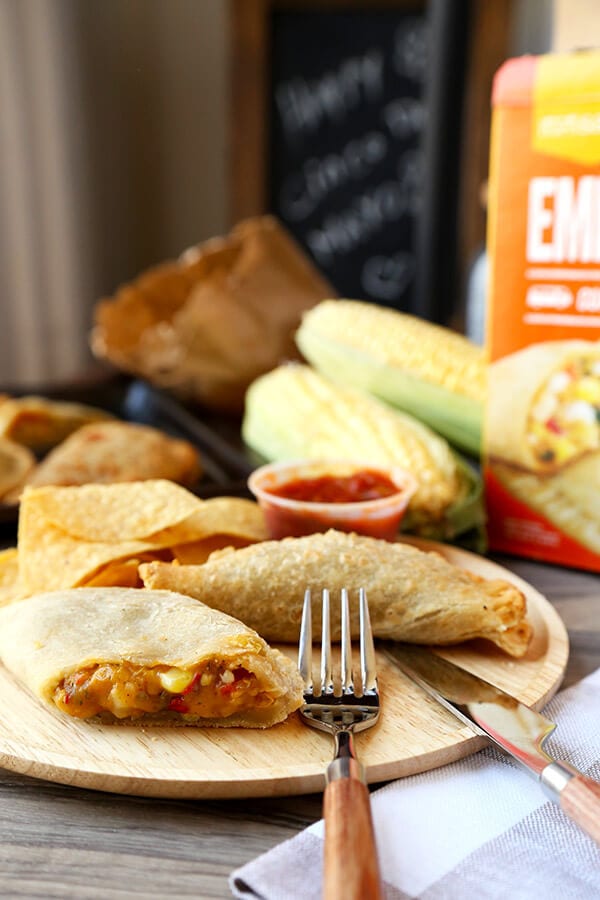 This is a sponsored conversation written by me on behalf of Buen Sabor. The opinions and text are all mine.
Healthy Empanadas For Cinco De Mayo
The very first time I experienced Cinco De Mayo was eight years ago during a grocery shopping trip in the city. I accidentally got caught in the middle of the celebrations on my way to the subway and got swept away by all the people dancing. I couldn't stop staring at the beautiful costumes and smiling faces filling the Manhattan streets and wished I was holding a margarita instead of shopping bags. Everyone was having so much fun that their excitement was contagious. I went home that day and dragged my poor hubby to our local Mexican hangout so we too could join the party!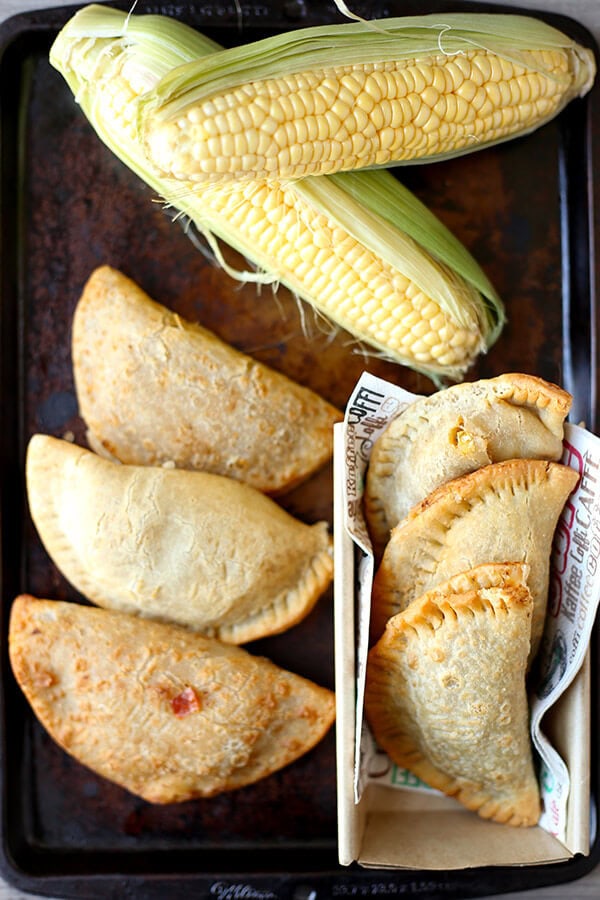 Since then, I have gotten into the habit of inviting a few friends over to celebrate this wonderful holiday. We usually start by having drinks on the rooftop followed by a 'make your own taco' station in my kitchen. There's plenty of frozen drinks to go around and homemade guacamole and salsa for the nachos. This year however, I'm planning to take it easy on myself. You see, it's a lot of fun to be the hostess but also a lot of work. Often I find myself in the kitchen cleaning or making rounds to make sure everyone is okay with drinks and food. I want to be such a great hostess that I end up missing my own party! This year is going to be different: I've decided to close the taco station and instead offer an assortment of tasty Buen Sabor Empanadas that I bought at Whole Foods.
I know my friends are going to love them because the flavors are bold and they taste like they just came out of a food truck! Flavors such as Spicy Beef & Lentil, Chipotle Chicken & Sweet Potato and my favorite – Corn & Roasted Poblano. It doesn't get any easier than taking frozen empanadas and baking them in the oven for 15 minutes!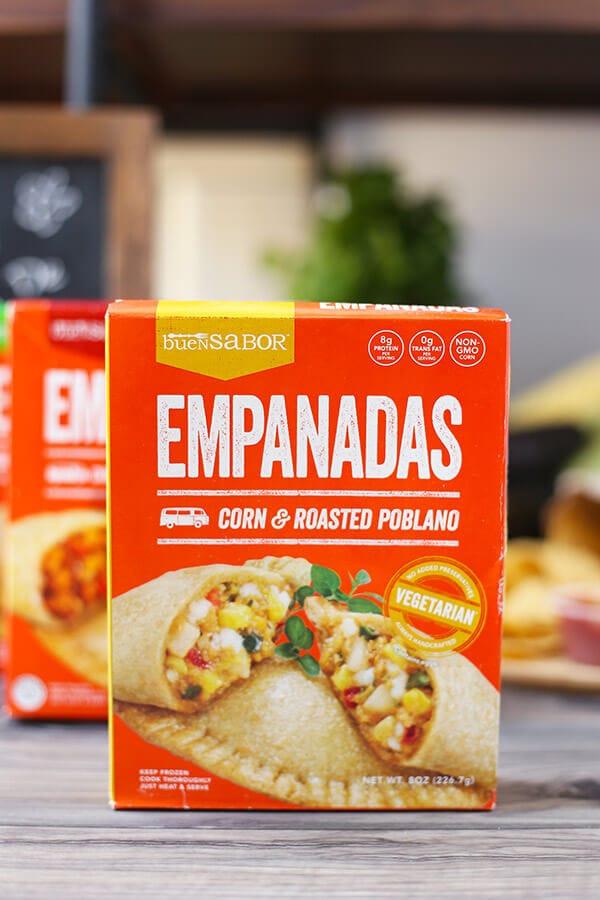 Buen Sabor's farm-to-hand empanadas are 100% natural and only use vegetables, oils, eggs, cheeses and grains that are non-GMO. Their beef is 100% grass fed and finished and the chickens are cage-free. Buen Sabor's mission is to have a positive impact on the global community – both on the quality of the food they produce and the packaging they go into (made from recycled material). What's not to like; good food that's environmentally friendly!
You can find Buen Sabor's Empanadas in the frozen section at Whole Foods, but you might have problems finding the Corn & Roasted Poblano flavor if you live in my neighborhood – I tend to snatch them as soon as they come into the store! There's something addictive about the combination of sweet corn, fire-roasted poblano peppers, potatoes, and mixed cheeses I can't stop eating. It's also a good vegetarian option if you prefer not to eat too much meat like me.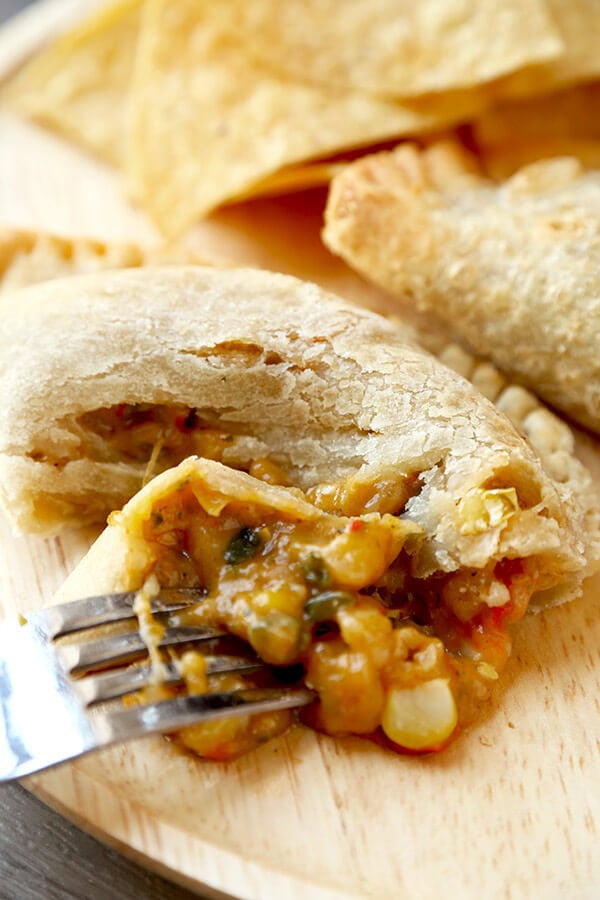 Making a big dinner from scratch can be time consuming and stressful. There's been times when I've spent all day getting dinner ready and was left with only a few minutes to spare to touch up my makeup before the guests arrived. Though I absolutely adore cooking and hosting dinner parties, it's nice to be able to relax a little before having to entertain. Mixing homemade dishes with high quality frozen foods like Buen Sabor's Empanadas is a great way to minimize cooking time in the kitchen without anyone knowing you took a short cut. Sometimes even the best chefs need a little help!
To make them look like the ultimate comfort food, serve half of the empanadas on a cooking tray (I love the way cooking trays look after they've been used a few times – they turn a rich copper color) and the other half in adorable paper loaf molds. This gives them a fresh out of the oven look and I promise your guests will be all over them in no time.
Happy Cinco De Mayo!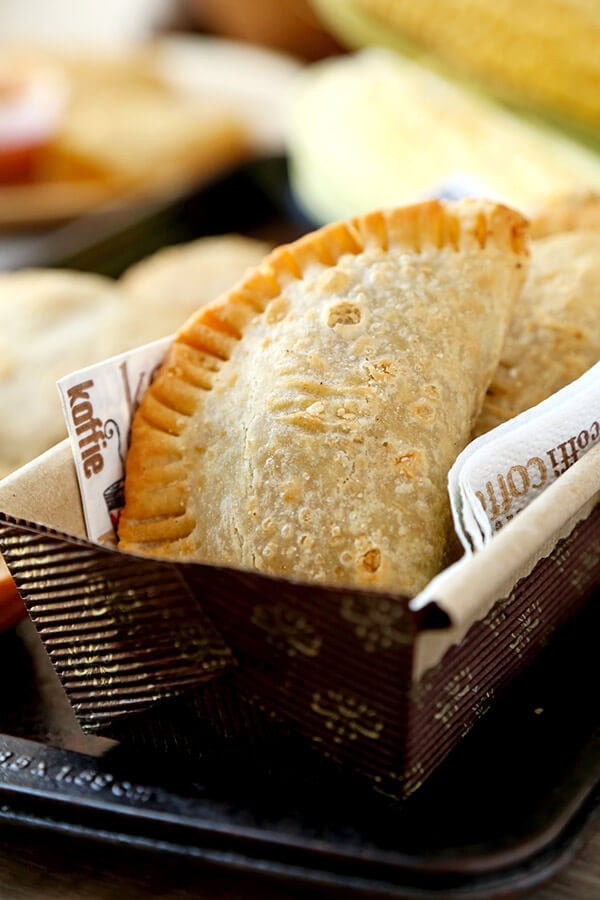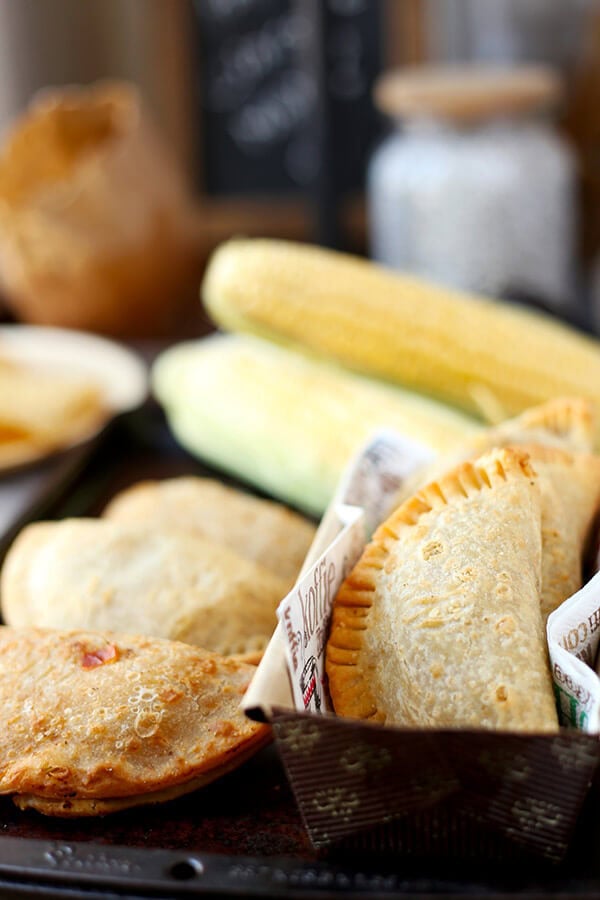 Follow Buen Sabor on Facebook and Instagram for product updates, recipes and serving suggestions!