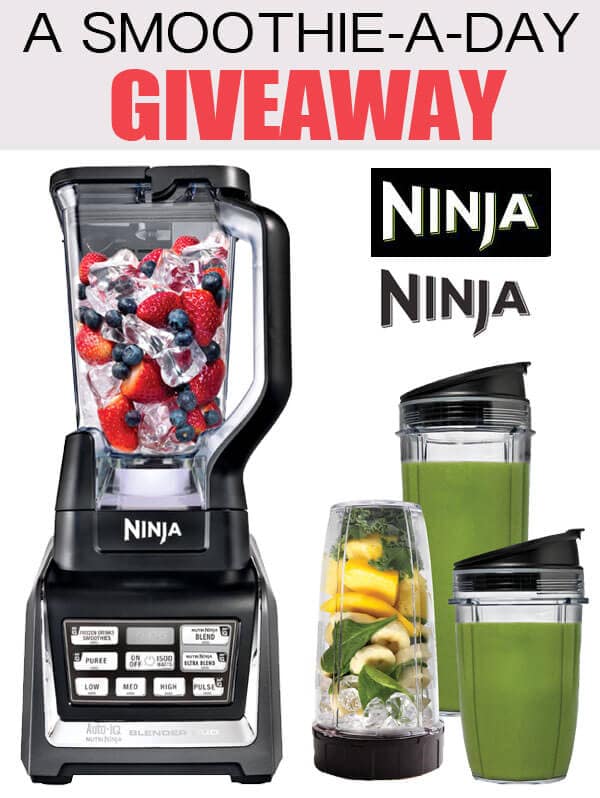 I make a smoothie about ten minutes after I wake up. Like, every morning. Of course, It comes after I've fed and cuddled with our kitty and hit the start button on the coffee maker – but before I fire up the laptop and start going through my emails. It started a few years ago as a mild effort to start my day off right (and up my fruit intake) – and has morphed into a ritual that if I skip, feels like a betrayal to my body. You could say I'm addicted to my daily dose of antioxidants via blueberry, banana and mango infusion (with a decent sized scoop of flaxseed and a dash of soy or almond milk for good measure). Now I'm a pro. I've graduated from just making smoothies in the morning, to making vegetable purees for soups and potages. And all that healthy blending was like a how-to course for margarita night. But that's another post altogether!
I'm incredibly excited to be partnering up with my friends at Ninja who are offering my readers (yes, you!) the chance to win a state-of-the-art blender that will turn that (formerly laborious) morning smoothie in to the easiest part of your day. Get started on the right foot by making sure you receive the maximum nutritional value from the great ingredients you load in!
One (1) winner will receive one (1) Nutri Ninja® | Ninja® Blender with a suggested retail value of $200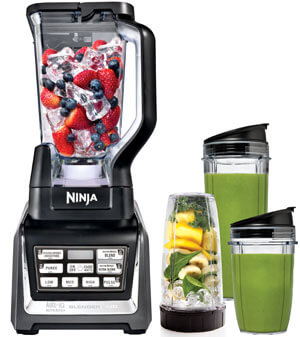 The Nutri Ninja® | Ninja® Blender is a powerhouse of a machine, optimized for maximum nutrient and vitamin extraction. It pulverizes fibrous vegetables, fruits, seeds and nuts to an ultra smooth consistency. The Nutri Ninja® | Ninja® Blender comes with a 72-ounce pitcher – and 18-ounce, 24-ounce and 32-ounce Nutri Ninja®Cups with Sip & SealTM Lids. All detachable parts are dishwasher safe and BPA free!
Be sure to check the Terms and Conditions for this giveaway in the Rafflecopter widget below.
Disclosure: We did not receive any products or other forms of compensation from Ninja for this post.
Please note: Ninja will be shipping the winner this giveaway item directly.