Get your limited edition of Japanese goodies made from local farmers and mailed directly from Japan!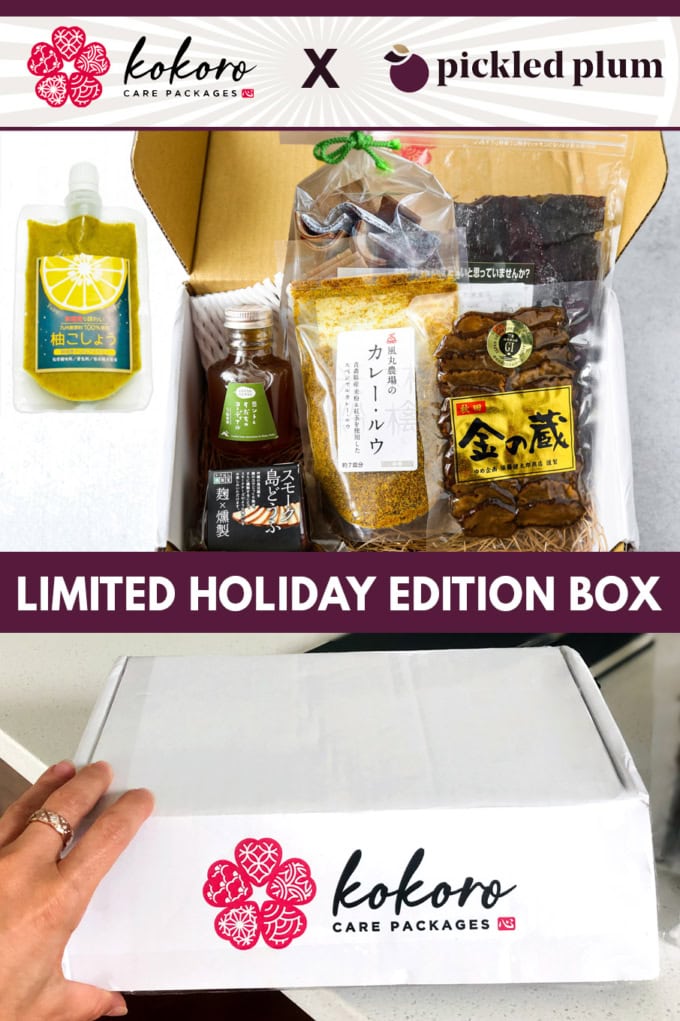 The Holiday Edition Box is back again!
After last year's big success, Pickled Plum and Kokoro Care Packages have teamed up once more to bring you a limited edition box of Japanese goods that will take your Japanese cooking to the next level!
Each product was carefully hand-selected by Lillian (owner of Kokoro Care Packages) and myself to showcase a variety of ingredients that are unique to Japan. The box is a mixture of unusual and popular ingredients used in Japanese cooking that we think you will enjoy.
It's also a wonderful gift idea for foodie friends and family members who are really into trying new flavors.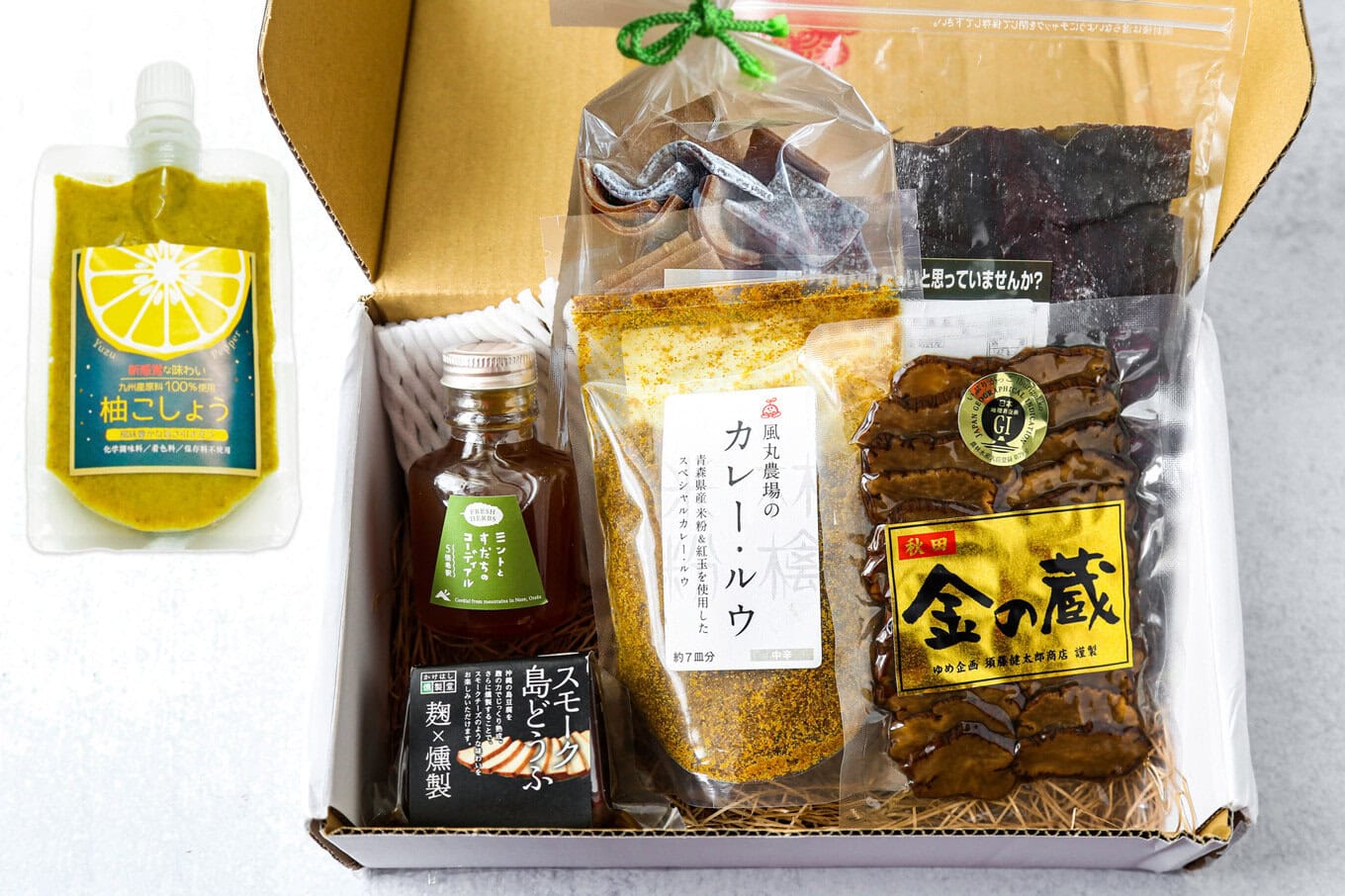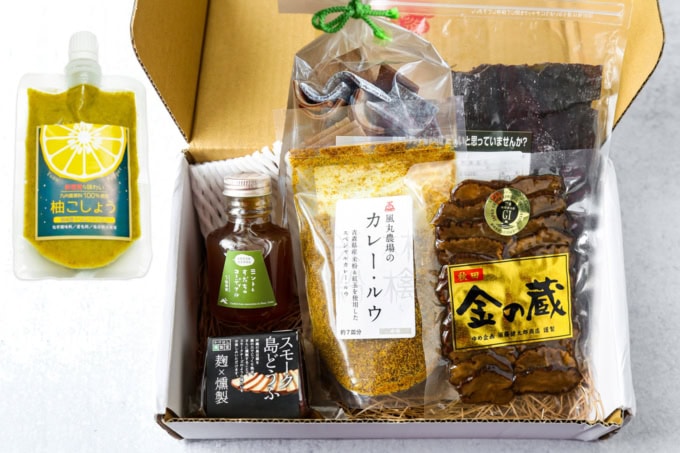 100% Natural and Vegan
All the products are made from natural ingredients and contain no preservatives or chemicals, many using traditional methods that have been passed down through generations. We invite you to slow down and experience the zen spirit of mindful eating while you enjoy these vegan specialties.
Supporting Local Japanese Communities
All the products in this box are made by local Japanese farmers and producers. This means you get to taste food that's seasonal or specific from a certain region, and with your purchase, are supporting independent farmers and local communities all across Japan.
What's Included the Limited Holiday Edition Box
The Pickled Plum x Kokoro Care Packages box is $75, which includes shipping and taxes. It's one flat fee, no hidden charges!
7 ingredients – A mix of traditional and unique ingredients.
New recipes I have created using some of the ingredients below.
An English brochure with product descriptions, ingredients, suggestions on how to use the ingredients, and the story behind each product and their local producers.
We recommend ordering before December 1st if you are buying this as a Christmas present before Dec 10th for US deliveries.
INGREDIENTS INCLUDED
Japanese Curry Roux Featuring Apples from Aomori (風丸農場のカレールウ 約7皿分)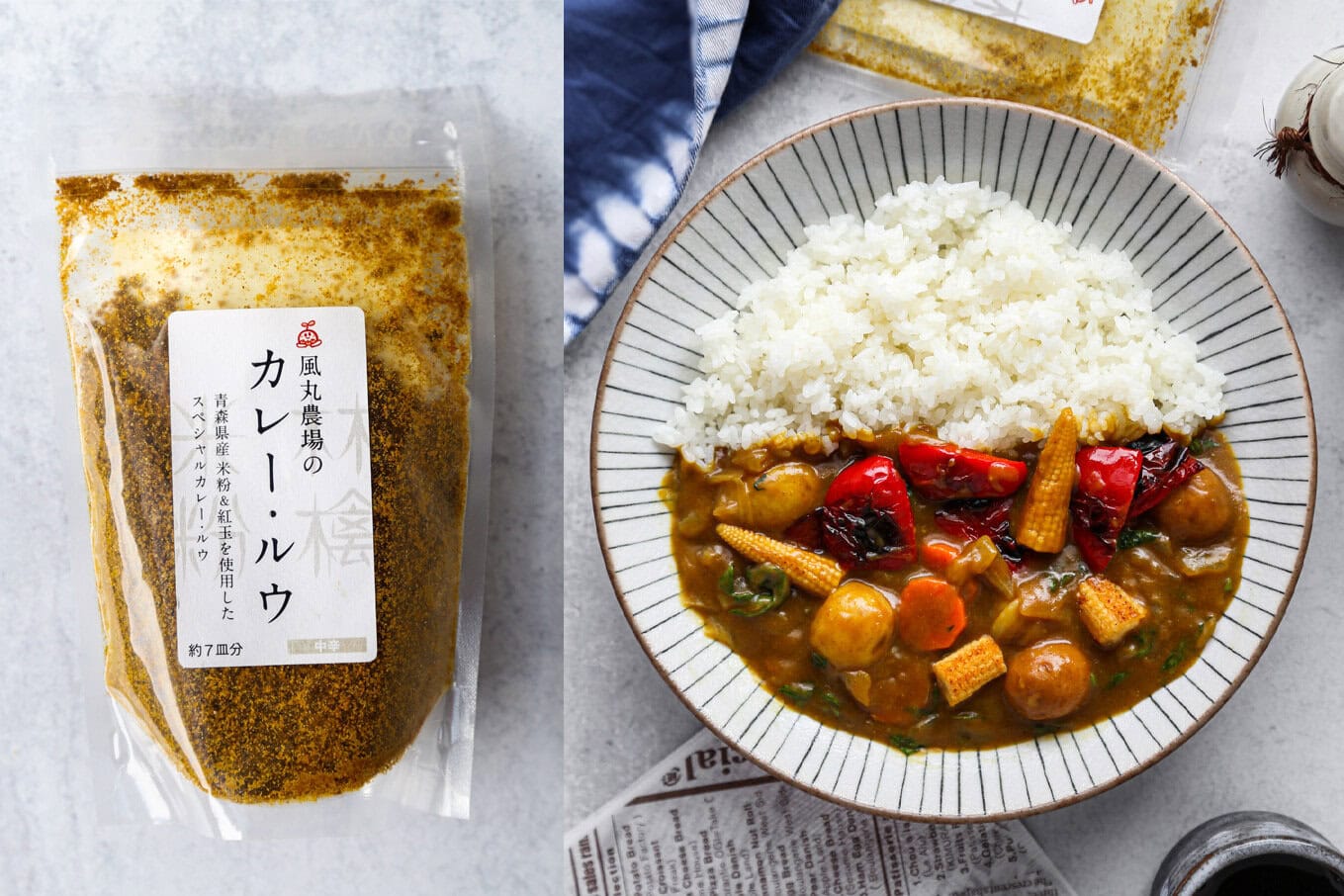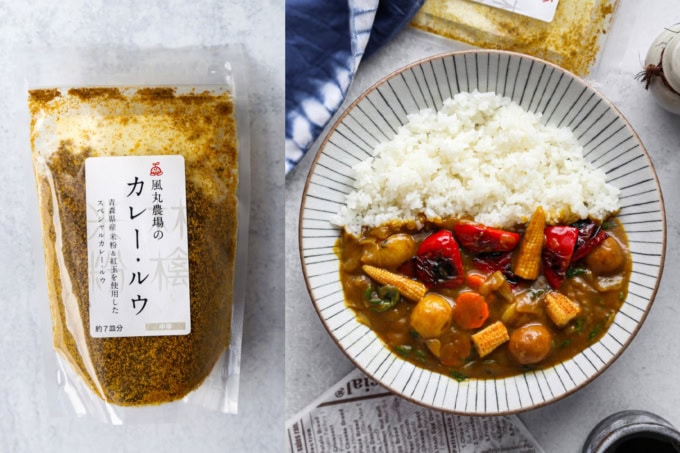 Producer: Kazemaru-Nojo
Prefecture: Aomori
Ingredients: Vegetable oil (palm oil, rapeseed oil), rice flour (from Aomori), sugar (from sugar beets from Hokkaido), curry powder, salt, starch powder (from Hokkaido), apple puree (from Aomori), yeast extract, powdered tomato, malt extract
Size: 150g 
Vegetable Curry Recipe is included
Japanese curry rice is one of Japan's most popular dishes.
More sweet than spicy, the key ingredient is the pre-made curry roux that creates its thick flavorful sauce. Unlike most typical Japanese curry roux which contain additives and preservatives, this natural curry roux is sweetened with apples from Aomori Prefecture, a region famous for its apples, and sugar beets from Hokkaido Prefecture.
Smoked Island Tofu from Okinawa (スモーク島どうふ)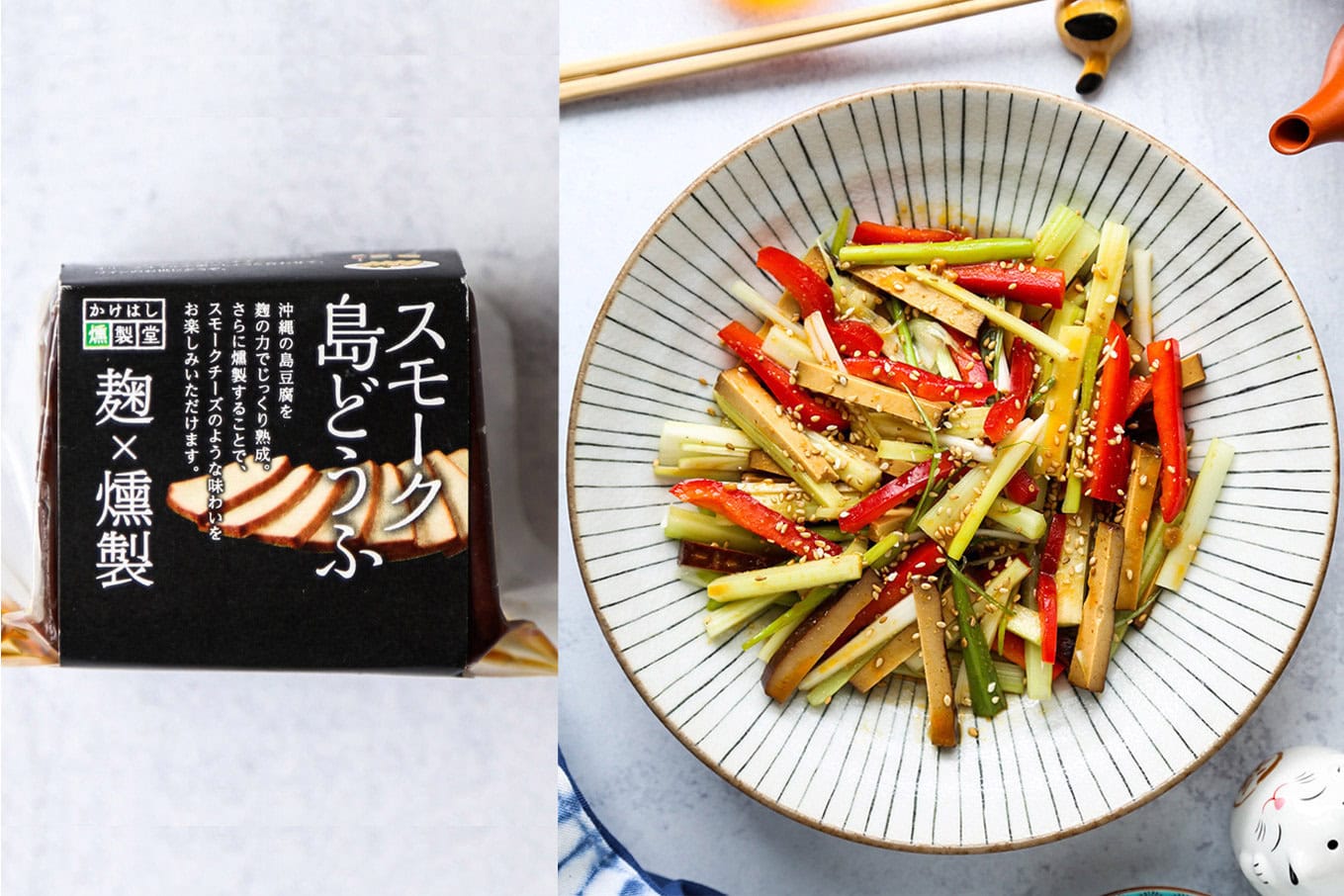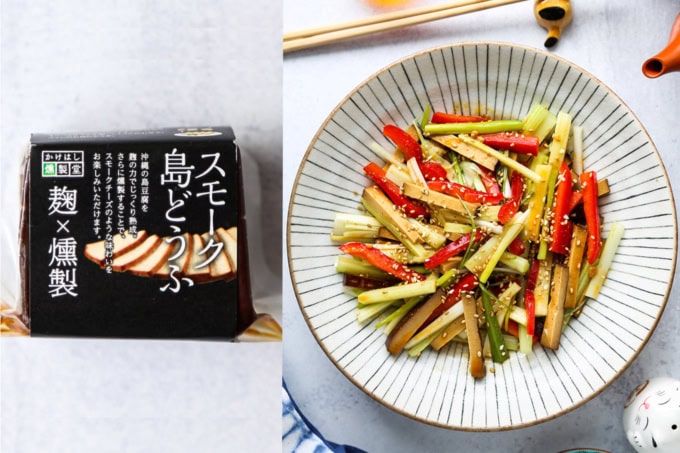 Producer: Shokuno Kakehashi Company
Prefecture: Okinawa 
Ingredients: Tofu (made in Okinawa), miso, rice koji, rice, sugar, kelp extract,nigari (bittern/salt) (includes soy)
Size: 100g
Smoked Tofu Salad Recipe is included
Shimafodu, or island tofu, is a local tofu from Okinawa, Japan's southernmost tropical islands. It has a much firmer texture compared to regular tofu and more protein. This special version of shimadofu is made by slowly aging tofu with koji (a fermenting microorganism) and smoking it with cherry wood chips.
The result is a unique shimadofu that is smoky and fragrant on the outside and moist and creamy on the inside. This is a rare find even in Japan!
Yuzu Kosho (柚子胡椒)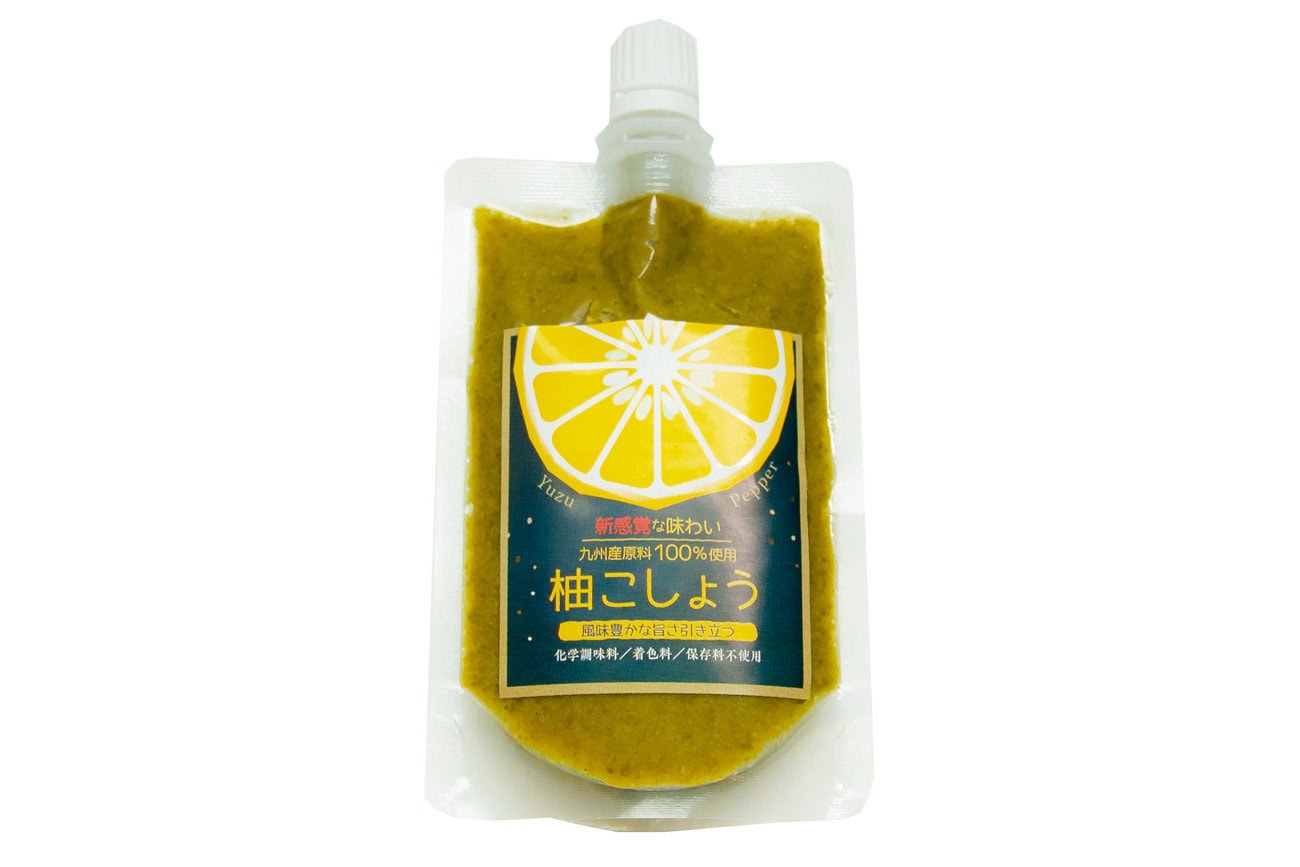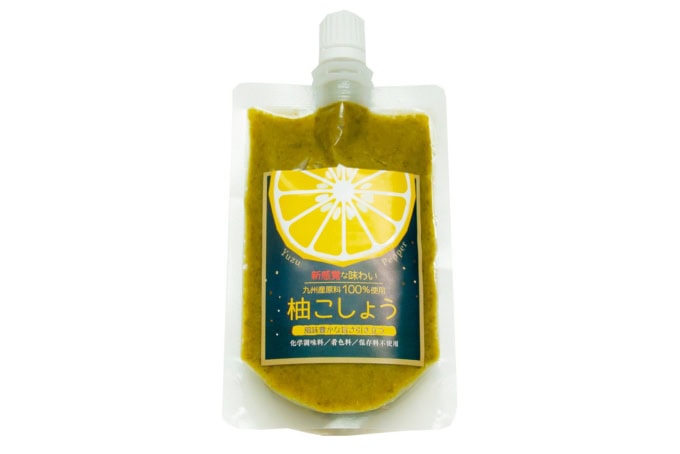 Producer: Oita Chitosemura Nousankakou
Prefecture: Oita 
Ingredients: Yuzu zest (Kyushu), chili pepper (Oita), salt (Nagasaki)
Size: 80g
Japan is home to over 40 different varieties of citrus fruit, with one of the most prized being yuzu. Its flavor is best described as a cross between a tart lemon, a sweet mandarin orange, and a fragrant grapefruit. It's a key ingredient for this spicy and flavorful seasoning called yuzu kosho, which is made from only fresh yuzu zest, spicy chili peppers and rock salt.
Iburigakko – Smoked Takuan (いぶりがっこ)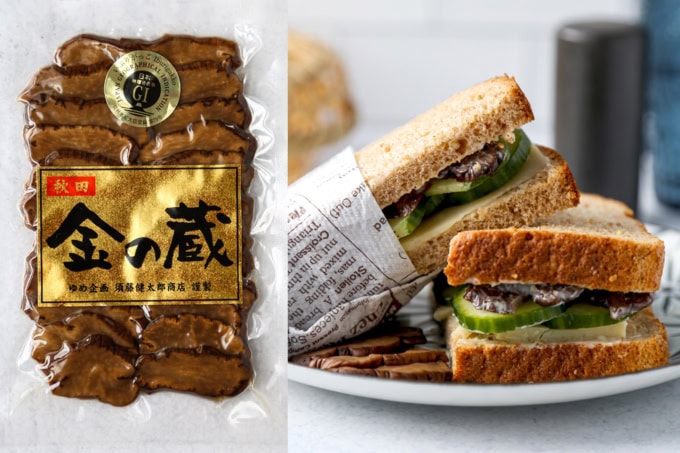 Producer: Yumekikaku
Prefecture: Akita
Ingredients: Dried daikon radish, sugar, rice bran, salt
Size: 80g
Smoked takuan, cheese and cucumber Sandwich recipe is included
Pickled foods are an integral part of Japanese cuisine and are served with almost every meal. Here daikon (Japanese radish) are pickled to make smoked takuan or iburigakko. This harvested daikon is smoked for up to two days over wooden fires and then soaked with rice bran for over 100 days. The pickles are lovingly called "golden storehouse" and are immediately recognizable from Akita.
Ma-Konbu (真昆布)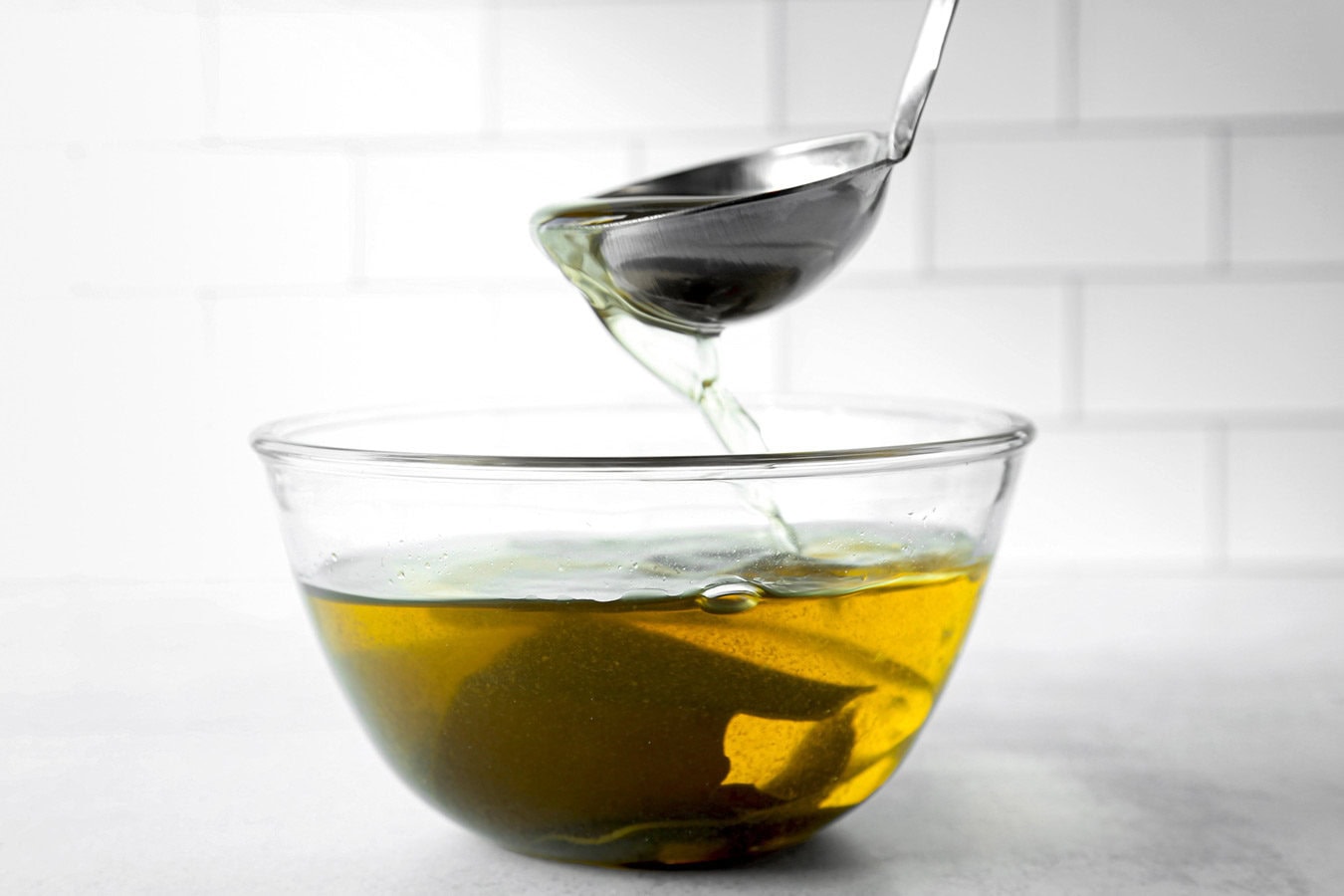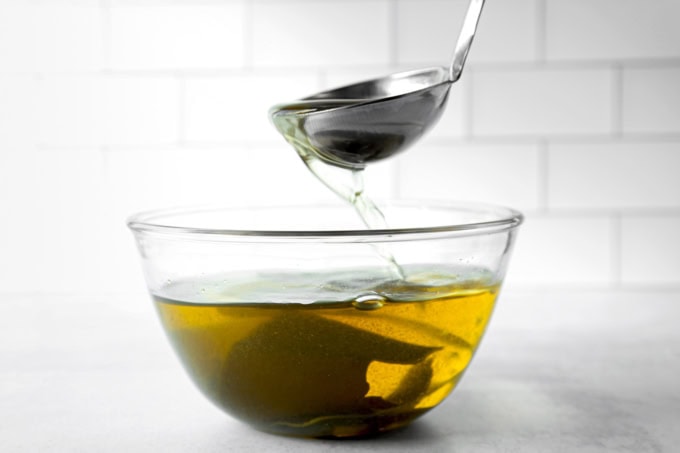 Producer: Nagaike Konbu
Prefecture: Osaka
Ingredients: Ma-konbu ("true" natural kelp from Hokkaido)

Size: 70g

Vegan Konbu Dashi recipe is included
Made from ma-konbu (lit. "true kelp"), this clean, clear dashi has a refined sweetness, deep aroma and rich umami flavor and is a great choice for vegetarians and vegans.
Nagaike Konbu was established in 1864 and is currently in its fifth generation. They use high-quality, natural kelp sourced from southern Hokkaido, Japan's northernmost prefecture, and produce handmade, traditional products made by skilled craftsmen.
Mint and Sudachi Cordial (ミントとすだちのコーディアル)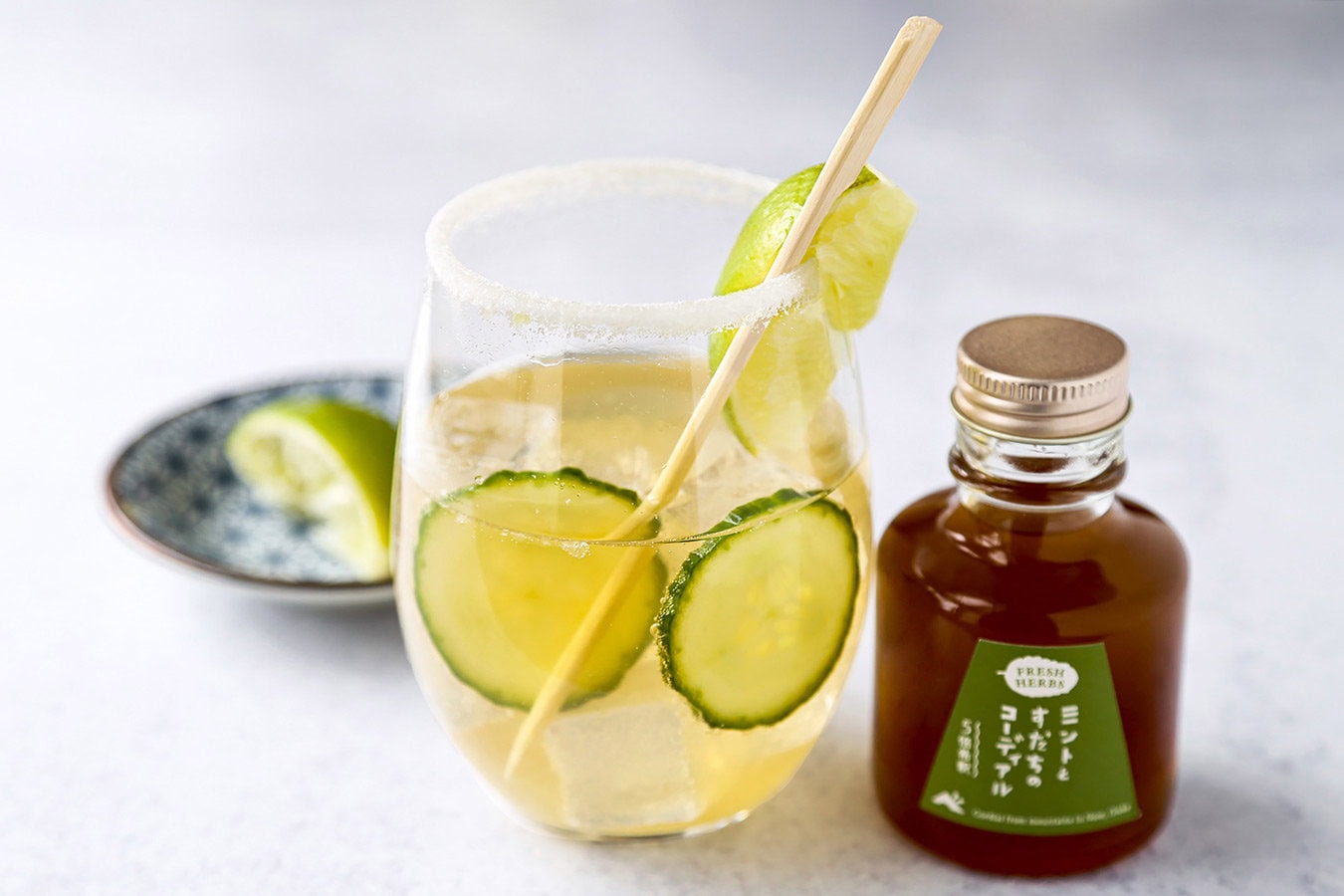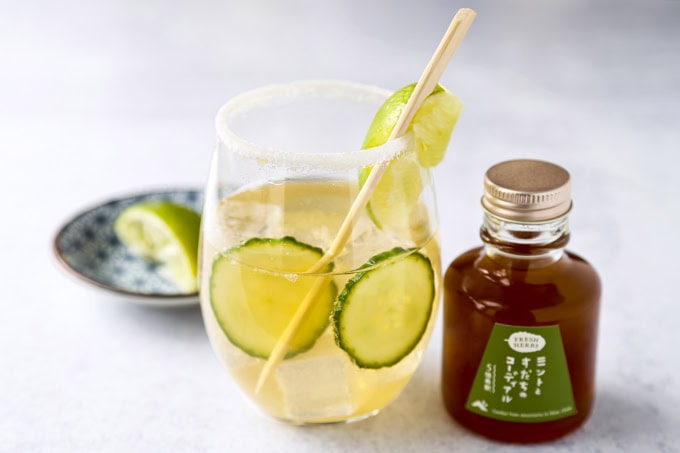 Producer: Vegetable Park
Prefecture: Osaka
Ingredients: Beet sugar (from Tanegashima), peppermint (from Osaka), spearmint (from Osaka), sudachi juice (from Tokushima), organic cardamom
Size: 120g
Sudachi cucumber mojito recipe is included
Sudachi is a regional, very sour small green citrus fruit native to Japan. To make this handmade cordial, sudachi from Tokushima is combined with freshly picked homegrown peppermint and spearmint which are soaked in sugar overnight and boiled to bring out the taste and aroma of the herbs, with very little water added.
Yatsuhashi (八ツ橋)

Producer: Aoyama Mameju
Prefecture: Kyoto
Ingredients: Sugar, rice flour,kinako (roasted ground soybeans), ground cinnamon, sesame (includes soy and sesame)
Size: 100g
Nothing says "Kyoto" quite likeyatsuhashi cookies – one of the most famous and widely recognized souvenirs in all of Japan. Typically made from a combination of rice flour and sugar flavored with cinnamon, these yatsuhashi also include kinako (roasted and ground soybeans) for a sweet, nutty flavor and are baked into an elegant curve resembling a Japanese koto (or harp).
FAQS
How long does it take to ship?
Due to the current global shipping situation, shipments may take longer to arrive than normal. The average wait time from the time you place an order is 2-4 weeks depending on your location (US delivery takes ~3-5 days from the time of shipment, 2-4 weeks for other countries). Every effort will be made to ensure your packages arrive in time for the holidays but we appreciate your patience at this time.
We recommend ordering before December 1st if you are buying this as a Christmas present (before Dec 10th for US deliveries).
Where do You Ship?
We ship to 35+ countries worldwide including:
USA, Austria, Belgium, Bulgaria, Canada, China, Czech Republic, Denmark, Finland, France, Germany, Great Britain, Hong Kong, Hungary, Indonesia, Luxembourg, Macao, Malaysia, Mexico, Netherlands, New Zealand, Norway, Philippines, Poland, Portugal, Singapore, South Korea, Spain, Sweden, Switzerland, Taiwan, Thailand, Turkey, Vietnam
Please contact info@kokorocares.com if you do not see your country on this list as we may be able to add it.
Can I get a refund?
Given the nature of our products, Kokoro Care Packages does not offer returns or refunds on Care Packages once they have been delivered to a third party carrier. Please email info@kokorocares.com if you have any questions or issues with your package.