Thank you Krave Jerky for offering this giveaway to Pickled Plum readers!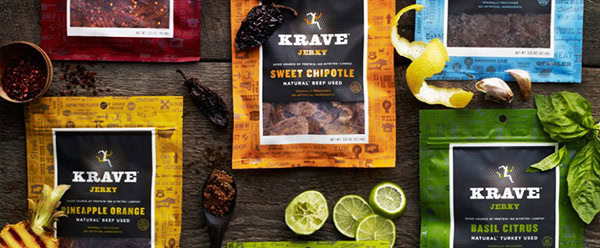 Sunday is National Jerky Day! To celebrate this day, Krave Jerky is giving away some yummy snacks I had a chance to sample (and take home) during a private workout session I was invited to with one of their brand ambassadors, Jillian Michaels!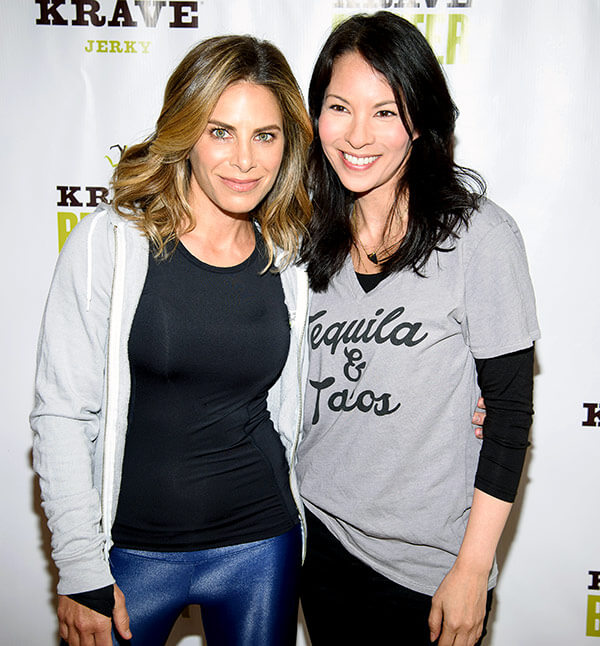 I'm incredibly excited to be teaming up with my friends at Krave Jerky who are offering my readers (yes, you!) the chance to win an assortment of Krave Jerky snacks!  
One (1) winner will receive an assortment of Krave Jerky snacks with a suggested retail value of $50.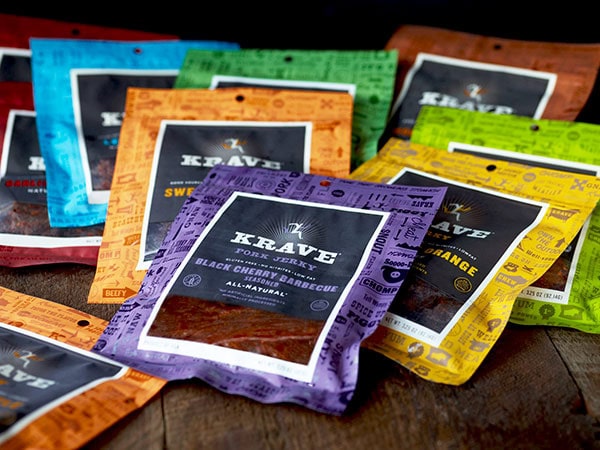 KRAVE led the jerky renaissance by revolutionizing a traditionally low-brow snack with a unique, culinary approach and signature moist and tender jerky and disrupted the entire category. With a unique focus on flavor, Krave Jerky celebrates their heritage rooted in the vineyards of Sonoma with a strictly gourmet approach. Whether it's a bright, aromatic Basil Citrus Turkey, a savory & spicy Garlic Chili Pepper Beef, or a rich & tangy Black Cherry Barbecue Pork, their flavors highlight their focus on disrupting the category.
KRAVE is jerky reimagined with its all natural, gluten-free, with no artificial flavors or added preservatives. KRAVE also has lower sodium than many leading brands- making KRAVE a great choice for those looking for a healthier snacking option!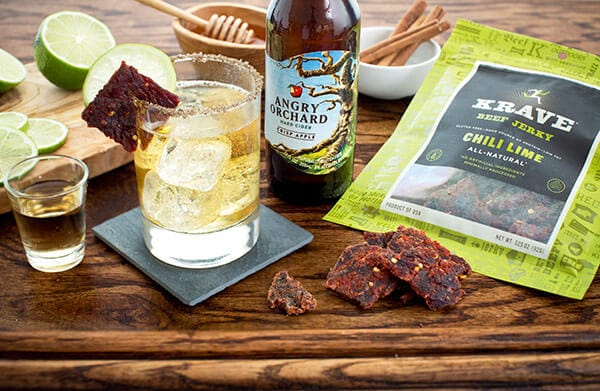 Ranging from sweet and tangy to savory and spicy, KRAVE's lineup of pork, turkey and beef jerky products consist of nine tasty and unexpected flavors including Basil Citrus, Lemon Garlic, Black Cherry Barbecue, Grilled Sweet Teriyaki, Chili Lime, Garlic Chili Pepper, Sweet Chipotle, Pineapple Orange and a newly added Sea Salt Original Beef Jerky. These assorted flavors offer extraordinary taste for a guilt-free snack that fuels you and fills you up.

About KRAVE:
From the celebrated vineyards, coveted micro-climates and renowned gourmet outposts of California wine country comes, of all things, KRAVE. Founded in 2009, KRAVE is a leading producer of artisanal jerky, located in Sonoma, CA. A cut above the old, leathery, chemically processed products, KRAVE represents a jerky renaissance, providing an all-natural, gluten-free snack that is both better-for-you and flavorful, made using only all natural, high-quality ingredients and a proprietary process that produces a signature moist and tender texture. Ranging from sweet and tangy to savory and spicy, KRAVE's innovative flavor profiles will appeal to the everyday jerky lovers and to the discerning palates of today's food-savvy, health conscious gourmands. KRAVE is now part of The Hershey Company after its acquisition in 2015 and continues to be headquartered in Sonoma. For more information on KRAVE, please visit www.kravejerky.com.
Be sure to check the Terms and Conditions for this giveaway in the Rafflecopter widget below.
Please note: Krave Jerky will be shipping the winner these giveaway items directly.