June 2016 Blogging Income Report
*This post may contain affiliate links. Read my disclaimer here.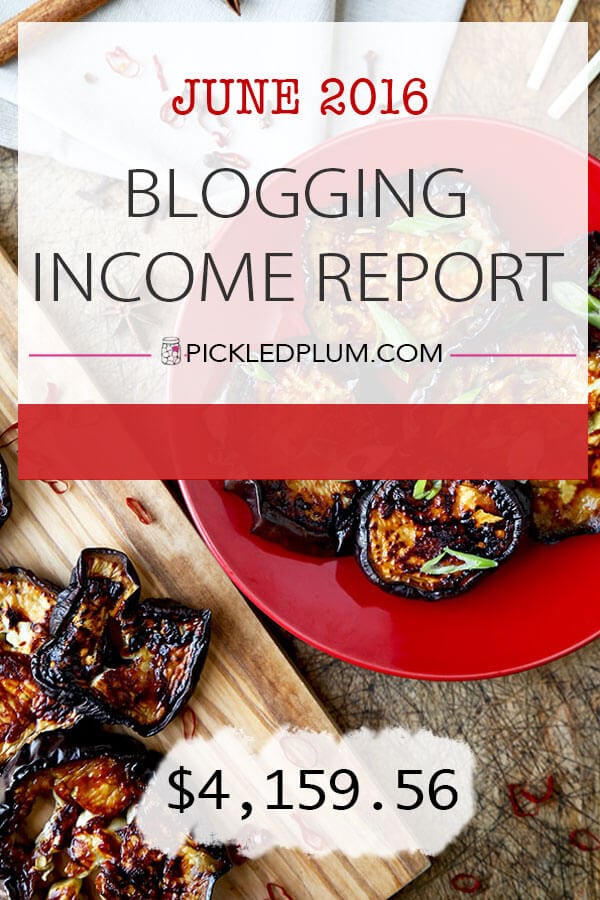 Hi and welcome to this month's income report!
I started Pickled Plum five years ago as a way to collect and share recipes I created on a whim. This blogging thing wasn't something I envisioned doing long term: I was studying at FIT to become an image consultant and worked full time in retail. During that year I only managed to post one or two recipes per month. My schedule was packed and to be honest, I was taken aback by the amount of time and energy it took to shoot, edit and publish a recipe.
The second year was even worse: I barely gave the blog any attention, leaving it bare and neglected. I was struggling at my job and slowly realizing that fashion may not be my calling. The third year is when I decided to take this blogging thing a little more seriously.
I saw that people were making money, thanks to blogs like Pinch Of Yum (who is responsible for making income reports so popular) and that gave me the motivation to focus my energy on taking better pictures, creating unique content and reading about SEO. Thanks to a very supportive husband, I was able to quit school and my full time job in retail to fully focus on my blog. What can I say – I fell deeply, madly in love with food blogging!
Since then, Pickled Plum and myself have grown tremendously. I've published over 550 recipes and finally feel confident that I can earn a comfortable living from it.
Why I am sharing this with you
The reason why I decided to publish monthly income reports is to show you that making money online can be done. Some blogs find success right out of the gate while others take longer to develop and find their voice. Mine was in the latter category. It took patience, perseverance and lots of coffee to get here. It wasn't an easy climb but it was worth every drop of sweat! Whether you already are a blogger or are thinking of getting started, I hope I can help you navigate through all the steps and hurdles of blogging a little more easily. And just like the bigger blogs that were there to motivate me when I needed a lift (just looking at their earnings was inspiring enough!), I hope I can do the same for you!
---
BLOG INCOME REPORT FOR JUNE 2016
*Please note some of the links below are affiliate links. 
Income: $4,159.56
Expenses: $121.40
JUNE 2016 NET PROFIT: $4,038.16
TRAFFIC RECAP
Traffic dipped in June because we didn't have any post that went viral the way it happened last month. It's also summer so we are expecting traffic to remain lower than usual until around September. It's the same every year so there is no need to panic about this. Overall, the blog still did pretty good, receiving the same amount of  traffic it does every month from Pinterest and Google searches. Our goal is to double the amount of traffic coming from these two sources by the end of the year, so I have been spending a lot of time reading about SEO this month.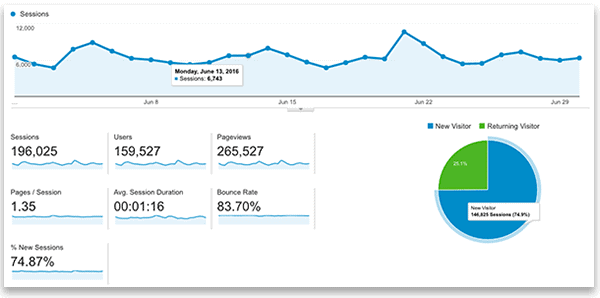 TOP TRAFFIC SOURCES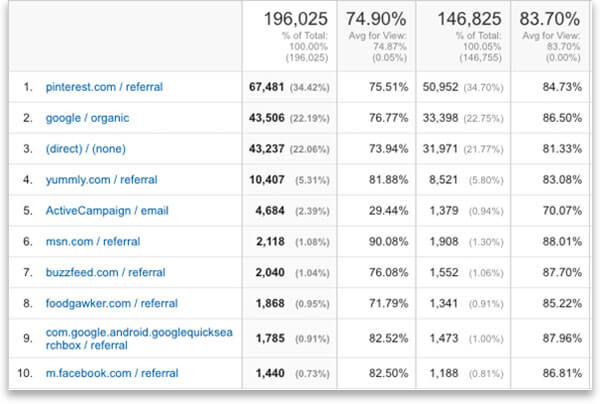 ---
The Summer Slump – Spring Cleaning For Bloggers 
July is a quiet month for most bloggers. Traffic slows down because everyone is at the beach or out sipping cocktails on a patio somewhere. This can be a worrying time for those who are new at blogging and I'm here to tell you it's normal. Look at most income reports out there and you will see a dip in income. I'm expecting July to be lower than June and I'm okay with it. This means I can focus my energy on things other than just creating fresh content. And same goes for you! This is the perfect time for us, bloggers, to catch up on all the things you've been meaning to update, read and learn but didn't have time to over the past few months.
July is the perfect time to install a new template for your blog, look for broken links, learn more about food photography or test new equipment. It's a great time to get reorganized and outline a plan for future content and projects you would like to accomplish. Because as much as creating yummy recipes matter, it's also crucial that you give yourself plenty of time to do the not so sexy work. This means sitting down and reading about SEO, plugins, or new affiliates to join. This isn't busy work where you are snapping away, swapping plates and checking if it's the right lighting. This is well… Kinda boring work but work that is extremely important to your blog's success.
If you don't know how to get started, here is what I have planned for the month of July. You can either copy it or hopefully this will give you ideas on the things you can do to improve your blog.
To do in July:
Essential Summer Reads For Bloggers 
Catching up on SEO is something I do on a regular basis so I can keep up with updates and learn more about how to give my blog more exposure. July could be your month to read up on it! Here are my 3 favorite SEO books.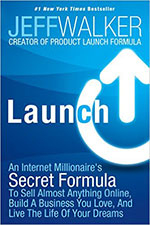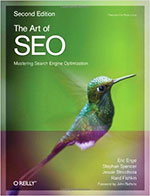 ---
And that's it for June!
If you have any questions or tips to share, please leave them in the comments section. I'd love to hear from you!
Pickled Plum is a participant in the Amazon Services LLC Associates Program, an affiliate advertising program designed to provide a means for sites to earn advertising fees by advertising and linking to amazon.com.