Apply these 6 easy money saving tips next time you shop for food and watch your piggy bank fill up faster than you can say "let's book a vaca!"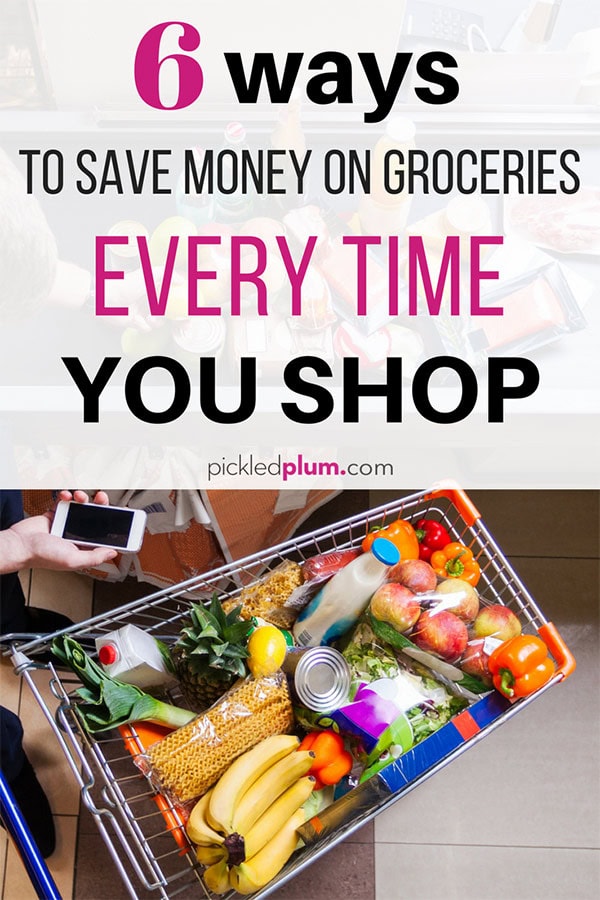 I'll be the first to admit that I haven't always been the smartest shopper.
My visits to the grocery stores involved grabbing anything that made my mouth water, regardless of the price tag.
I never looked at deals or coupons nor made a list of essential ingredients to keep around my kitchen. Grocery shopping was impulsive and because of that I spent a lot more money than I should have.
Luckily, food blogging has taught me a lot about the value of a dollar at the grocery store. I shop almost every day and this means I have to be very careful about my spendings. Otherwise I can end up blowing my weekly food budget in just a couple of days.
After years of trial and error I have found 6 great ways to save big on groceries.
The best part?
It feels good to know that I'm getting the best deal every time I shop for food.
In this post I'm going to show you exactly how you too can save hundreds of dollars every year by following these easy tips.

Not a Tip But a MUST – Make a list before you shop and never shop hungry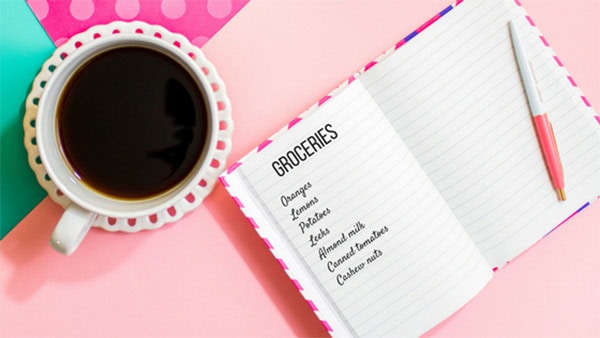 This may seem like a really obvious thing, but unfortunately most people don't do it.
I know this because every time I go to the supermarket I am the only shopper with a list! I will see people walking around the store thinking about a recipe while staring at their cart full of food.
And guess what fills up their cart most of the time?
Junk food. Beige foods that have zero nutrients.
That's because they didn't prep for their grocery trip and are shopping based on memory and what their stomach is telling them to get.
So not only are they picking foods that are bad for them, they are choosing foods they don't need.
I cannot tell you enough times how important it is to make a list before shopping – not only will it save you dollars, it will also save you calories!
I suggest giving yourself half an hour to think of meals you would like to make and create a list based on the ingredients you need. I use Evernote on my phone to easily create grocery lists while I'm in the subway as a way to maximize my time. You can add healthy snacks and one naughty treat to it as well.
Now that you are ready to go shopping, ask yourself if you are hungry.
If you feel peckish, grab something small to munch on so you don't enter the supermarket with an empty stomach. Grocery shopping hungry leads to bad decisions such as buying a higher amount of high-calories snacks than you normally would.

Save Money On Groceries #1 – Get cash back (and save money) with grocery apps
This is an essential tip I have been sharing with everyone I know.
It was passed on to me by a friend who is very good at saving money and it's something everyone should consider using.
If you shop as often as I do, you'll be happy to know that there are apps you can use to earn cash offers on the best brands, products, stores, restaurants, and more. What this means is every time you purchase something from a store that is supported by the app of your choice, you will earn cash back -> money in your pocket.
Your earnings will sit in your account until you reach the minimum threshold (usually around $20) which will then be paid to you by check or transferred to your Paypal account. It all depends on the app you are using.
I know this sounds crazy but you are literally making money for shopping!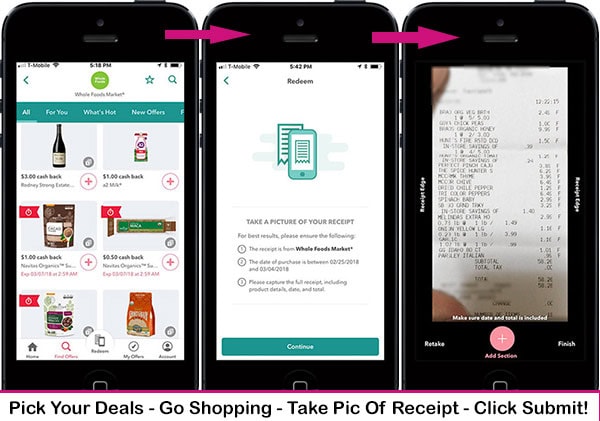 Here's how it works – I'm going to use the ibotta app for this example since it's it's one I trust and often use. It's also the biggest cash savings, rewards and coupons app.
First, download the app (the app is free).
Create an account.
Select your favorites stores and save the cash back items you like in the My Offers page. Think of it as your little coupon shopping cart.
Go to the store, do your shopping and grab your selected cash back items.
Take a picture of the receipt and scan the barcodes of each cash back item you have purchased.
Submit and you're done!
Receive a $10 bonus by using the referral code kfcmrcy. Or click here to get the $10 bonus.
One more way to save money with ibotta
Click on Account (at the bottom right of the page) and then Bonuses. Here, you will find additional deals you can use on top of the ones from the Offers page to double up on savings!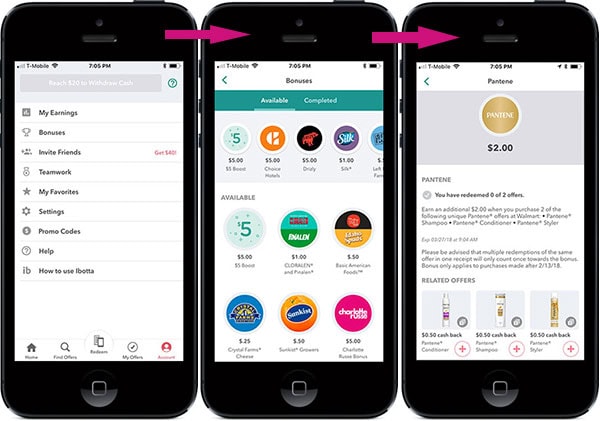 Join a few grocery apps to save even more!
Every grocery app offers different reward options so it's good practice to join more than one. This means you can earn cash back from the same products several times by reusing the same receipt!
My favorite grocery shopping apps are:
Save Money On Groceries #2 – Shop Online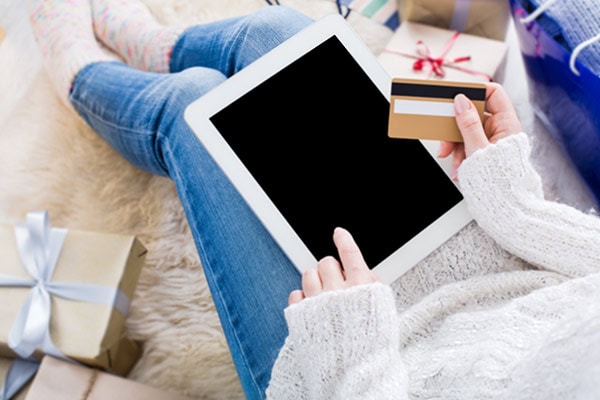 Grocery shopping online can save you a lot of money if you know where to shop for specific things.
This is especially true when it comes to organic and health items.
I usually avoid going to my local health food store since the prices are unreasonably inflated. Unless I'm desperate for a particular item, I prefer to order online and wait a couple of days so I can save a few dollars.
Thrive Market
I  do a lot of my health food shopping on Thrive Market which is a wholesale company that focuses on health and earth friendly products. Many of their products are significantly cheaper than what you would get at the store and you also have the option to buy bulk.
To give you an example, Napa Valley Naturals which is my favorite brand for olive oil, is sold for $10.99 on Thrive Market compared to $12.55 at Walmart and $14.00 on Amazon. You can also get products that are more common like Bragg Organic Apple Cider Vinegar for $2.99 versus $3.49 on Amazon.
I would say that on average I save around $15-$20 per online order on Thrive Market which is excellent considering I never order more than 10-12 items at a time.
Amazon Prime Grocery
Amazon Prime Grocery Pantry offers a lot more than just health food.
You can find some amazing deals on just about anything from snacks, baby food and cooking staples. Amazon also has a Subscribe And Save program where you can set up regularly scheduled deliveries and earn savings up to 15% (you can skip or cancel anytime).
I have been an Amazon Prime member for over three years and I think it's completely worth it.
Not only do I get faster delivery and better deals, I also have access to Amazon Prime Videos. Since we don't have cable, being able to watch hundreds of TV shows and movies through Prime saves us a lot of money every month.
I used to buy cat food on Amazon t00 since they offer competitive prices on pet supplies. But I have recently switched to the ibotta app where I found that Petco offers 4% cash back on online purchases. What I do is pair that with my membership card when I shop online, or use the ibotta coupons + membership when I shop at the store and wow! Save lots of cash!
I wasn't kidding when I said that I had become a smart shopper! 🙂
Save Money On Groceries #3 – Instead of paying cash or debit, use a credit card offering cash back on groceries (or to simply collect points)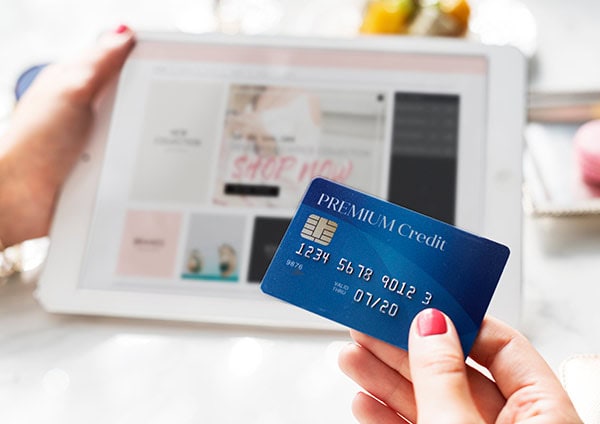 This is something I've started doing recently and it's been paying off big time because most of my income goes toward food.
I think I avoided paying with credit cards for the longest time because I used to abuse them in my 20s. It's nothing memorable but I ended up putting myself in the hole by about $2,000, which was a lot at the time because I wasn't earning much. It took me forever to pay it back and that left me with a sour taste in my mouth.
I've since learned not to spend money I don't have and am now much more responsible with plastic cards. In fact, I currently only spend about 30-40% (including rent) of my earnings and put the rest away in savings and investments.
I don't have a card that specifically offers cash back on groceries (such as the Amex Blue Cash Preferred, which offers up to 6% cash back), but I do collect points that I can later use toward a plane ticket or a hotel stay.
It's amazing how quickly points accumulate!
I wish I had followed this tip sooner because I bet I would have enough points for a first class ticket to Japan!

Save Money On Groceries #4 – Get a membership card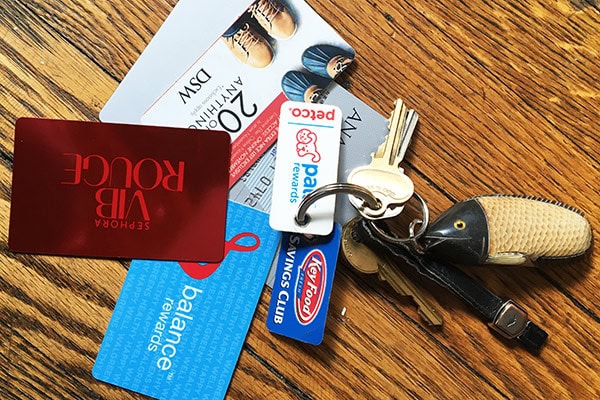 It's been years since I've paid full price on anything.
That's what happens when you work in the retail world – you see how overpriced everything is and get used to shopping with an employee discount.
Since my stint at Saks Fith Avenue, my wallet has amassed a pile of membership cards. I have memberships at Bloomingdales, Saks, DSW, Duane Reade, Keyfood, Stop & Shop, Sephora, Petco, Amazon Prime, Ebates, ibotta, Checkout 51, Saving Star and Groupon.
Phew!
With a membership I receive exclusive deals and discounts in the mail on selected items that I wouldn't get as a non member.
When I go to Keyfood or Stop & Shop, my membership allows me to save on items that are highlighted in yellow – usually deals of the week – with a simple card swipe.
There are a lot of advantages to having membership cards with your favorite retailers. Members are always the first ones to be notified on upcoming sales and get invitations to join private events.
And if you are afraid of being spammed, all you have to do is go to your account and uncheck the boxes with the type of mail you don't want receive. Or you can unsubscribe entirely (which I often do)!

Save Money On Groceries #5 – Become a vegetarian or eat less meat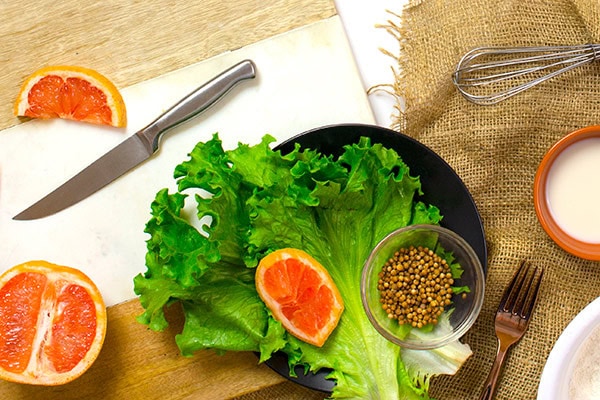 When Ben and I made the decision to become vegetarian last July, it was for ethical reasons.
We didn't realize that changing our dietary habits would have such a positive impact in our lives. It was also surprisingly easy to say goodbye to meat. Aside from missing the taste of prosciutto once in a while, living as a vegetarian has been a wonderful thing!
The first positive thing we noticed was that we both had shed a few pounds without trying.
The second thing, which was a nice surprise, was that our grocery bills were suddenly lower than they used to be.
And I'm not the only one who noticed that since recent research suggest that being on a vegetarian diet can save up to $750-$1,000 on grocery, per person.
For a family of four it means they could save up to $4,000 a year!
If you aren't ready to give up all meats you don't have to. Start slowly by replacing one meat dinner for a vegetarian one. Then slowly work your way up to lowering your intake by half.
See how much you save and how you feel.
I promised you will be shocked at how easy it is to eat less meat!
Your health, the environment and your wallet will thank you for it 🙂

Save Money On Groceries #6 – Freeze food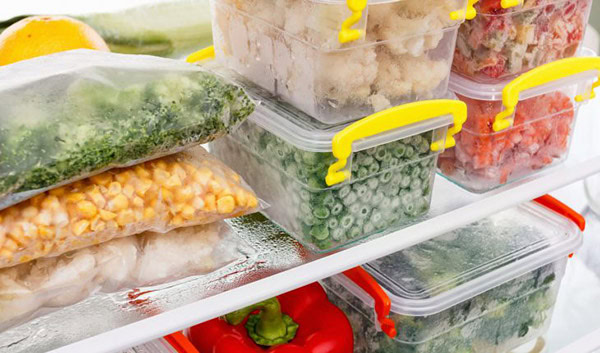 According to the Natural Resources Defense Council, the average American throws away between $28 and $43 worth of uneaten food each month.
That's a lot of wasted money and food and also why it's time to make Mr. Freezer your new best friend.
Getting in the habit of freezing food can save you a lot of money down the line since you will be able to buy in bulk. This way you can use only what you need and save the rest for later.
Another way freezing food can save you money is buy extending the life shelf of fresh ingredients that are about to go bad. You can freeze ginger, garlic, bread, cooked rice and pasta, chilies, fresh bay leaves, broths and sauces, even wine (in ice cube trays).
For carrots and other perishable ingredients that don't freeze so well, incorporate them into cooked dishes that you can freeze and eat later.
Pro tip: Freeze in single servings. This is great when you are the only one who gets hungry because you don't have to worry about slicing through a block of frozen food. Get smaller glass food containers (let's all commit to using less plastic this year!) and stack them up in your freezer.
Once you figure out how to maximize your freezer space, you will reduce food waste and be able to save up to $516 a year!
---
Interested in starting your own blog? Check out this step-by-step guide to setting up your blog today.