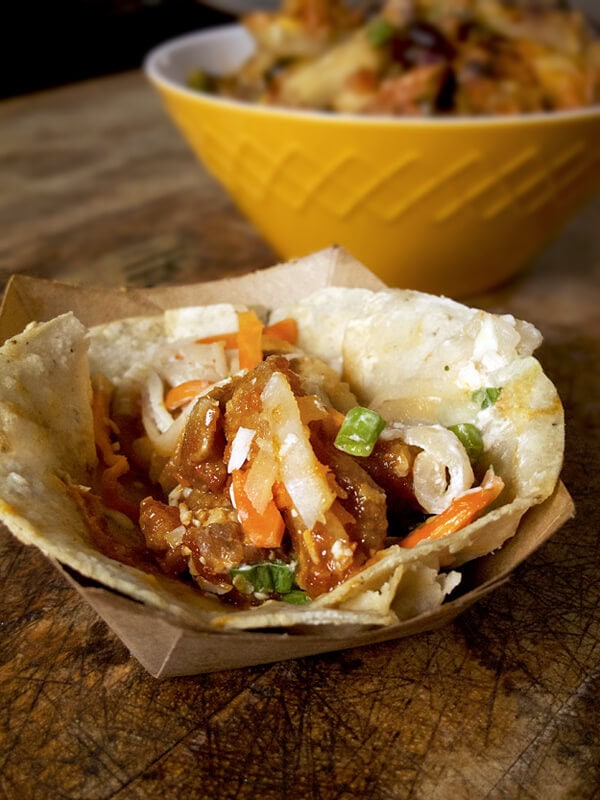 Fried chicken tacos at Kimchi Grill
Sometimes Caroline takes a well deserved break from the Pickled Plum kitchen. Sometimes the mercury gets so high and the dew point so saturated, it makes the Shackleton Expedition sound like a good idea. On those days when feasting from the test kitchen isn't an option, we crank up the AC, search like modern-day explorers with over developed thumbs on Netflix and fire up Seamless.
Oh, the beatific light that shone once we found Kimchi Grill – a Korean taco spot in Brooklyn's Prospect Heights that is so good, it's worth the trip just to clamp your jaws down on the crispy fried chicken tacos. With this week's Sub-Saharan temperatures making everyone look like sunstroke victims at an outdoor concert, we ordered delivery and waited like excited groupies for the buzzer to go off.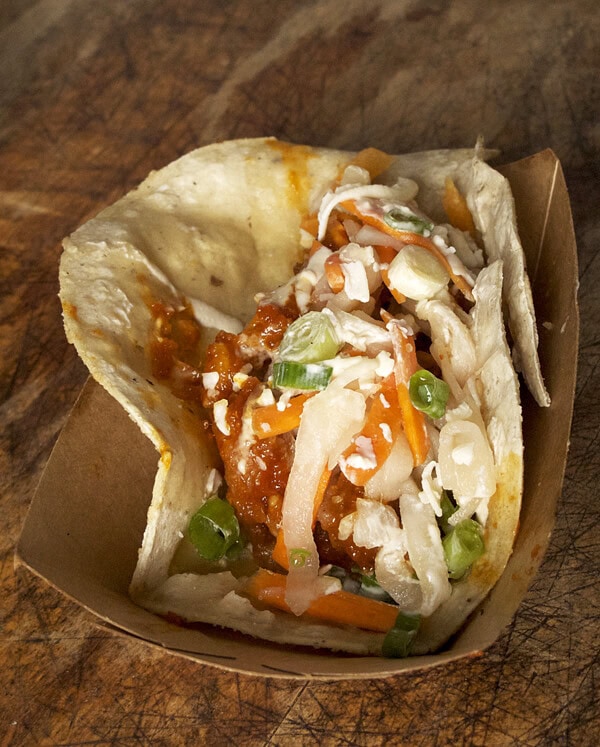 What showed up was a slab of foil wrapped tacos on earthy corn tortillas, tricked out with assertive flavors of tobanjan, queso fresco and a clean crunch of pickled carrots and daikon (like the toppings on a banh mi). The fried chicken pieces might give the Colonel a run for his money; this bird is double fried and brushed with a blue agave nectar and Korean pepper glaze. The resulting chicken on this taco is toothsome, spicy (you get to pick the spice level) and sweet.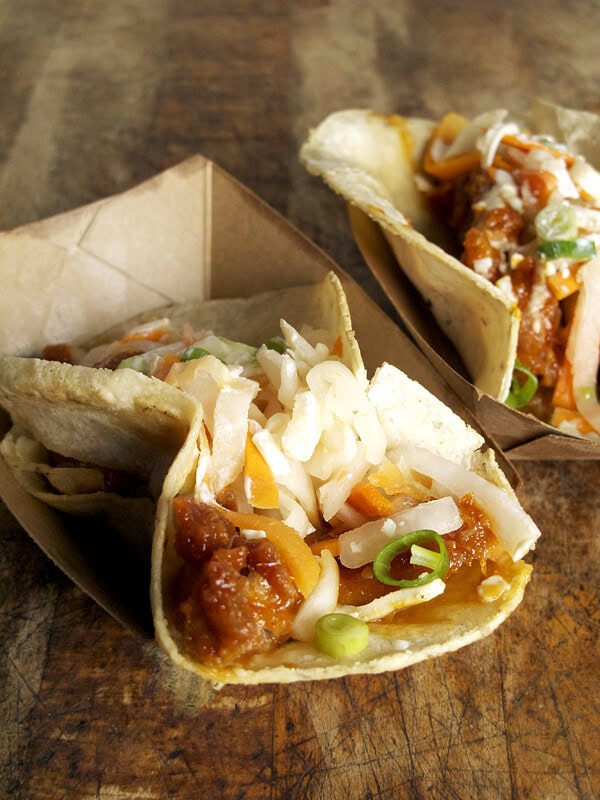 When you order from Kimchi Grill, you should also pull the trigger on the loaded kimchi fries topped with black beans, cheddar and the namesake kimchi, so radiantly biting it gives the dish a spicy effervescence. In fact, since kimchi is a fermented food, it is not uncommon for carbon dioxide and other gasses to build-up and sometimes give kimchi the effect of a crunchy and spicy soda on its was way to going flat. Weird and awesome.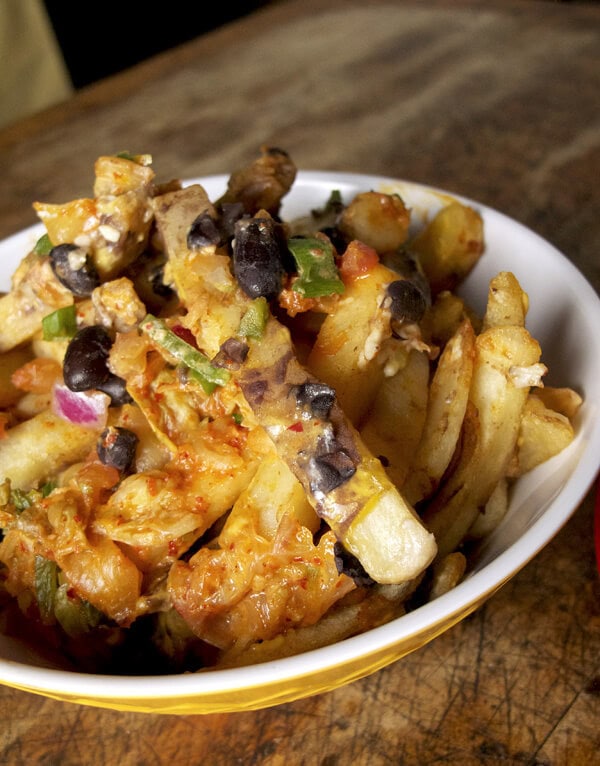 There's nothing quite as lazy as ordering delivery from a place you could easily walk to in ten minutes. But as we tucked in to the Korean/Mexican feast under the cold, protective blast of the AC, bathed in the pale light of the TV, we were almost able to convince ourselves that we deserved this modern day privilege.
Kimchi Grill is located at 766 Washington Avenue, Prospect Heights, Brooklyn. Or follow their Manhattan taco truck on Twitter
Written by Ben Phelps