Giveaway: 2 Tiger Rice Cookers + 2 Stainless Steel Tumblers
My first Giveaway is finally here and it's a big one! Since my blog mainly consists of Asian inspired recipes and healthy ones, I figured it would only make sense to giveaway (drum rolls):
Rice cookers! And not just any rice cookers, Tacook ones. If you haven't heard of the Tacook line by Tiger, they are these nifty rice cookers that can also steam food at the same time, making dinner time healthy and effortless. The rice cooks at the bottom while your favorite combination of protein, veggies and sauce are placed on a plastic tray that sits on top. Press the Start button and voila -you are done!
These Tacook steamers also come with a cookbook filled with easy recipes to get you started as soon as you take it out of the box. I have two Tacook rice cookers and I love them both. One is a basic Tacook with straight up single rice making functions (second prize below), while the other one is a top of the line induction heating, multifunctional cooking machine. For this contest, I've partnered with Tiger Corporation to giveaway two of their most popular Tacook models. Cooking options are endless once you become familiar with a Tacook; I made banana bread with caramel sauce in one and a frittata in the other. Imagine what YOU could make in yours!
Tiger Giveaway Prizes: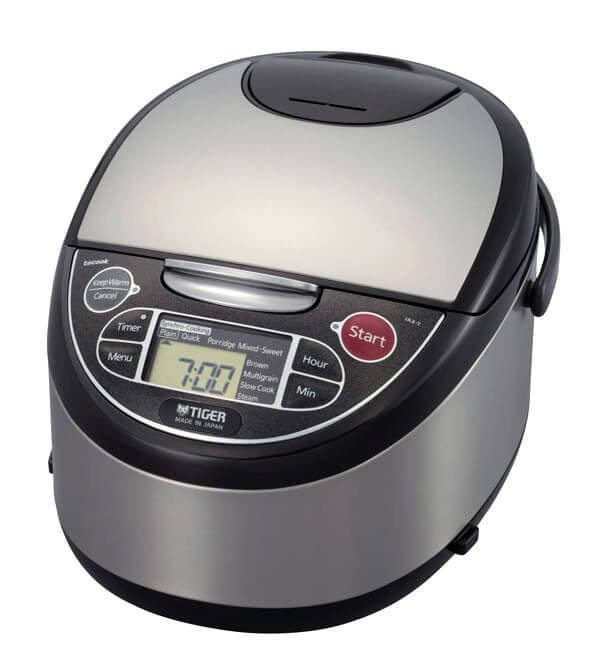 Not just for Japanese rice, this machine has so many functions it can cook just about anything! From plain to brown to multi-grain rice, it also has a steam, slow cook and porridge functions. The synchro-cooking function is used when you add veggies, tofu and/or meat to the top tray. This guarantees that your food will come out perfectly cooked at the same time as the rice is ready. The inner lid and steam cap are removable for easy cleaning.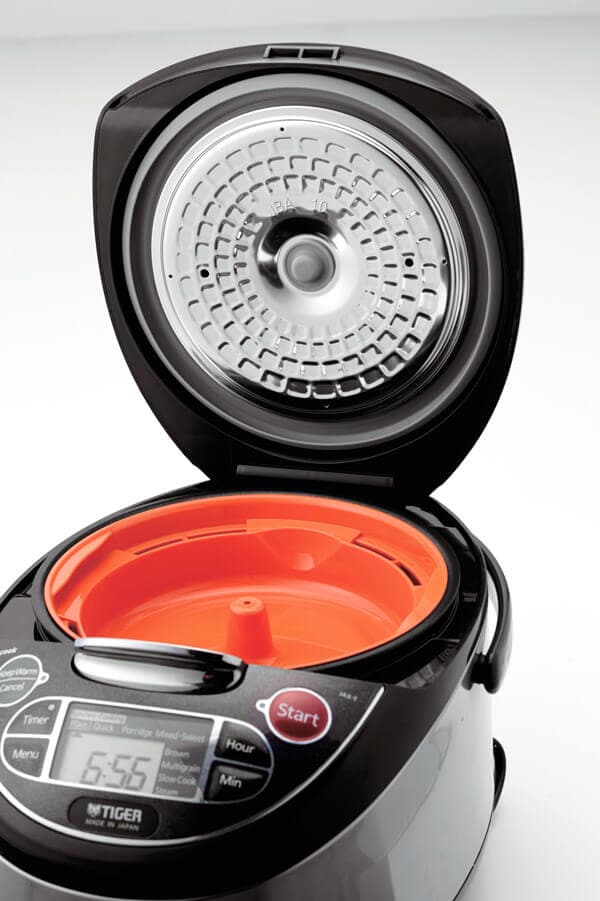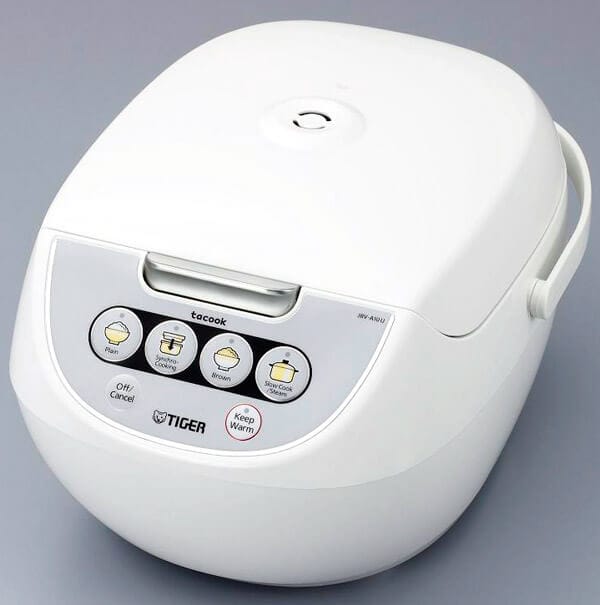 I own this one and love it! Basic but sturdy, this rice cooker has 3-in-1 functions: Plain, Synchro-cooking, Brown Rice, Slow Cook/Steam. I love the smooth, clean lines and snow white color. It's also very easy to clean and to store.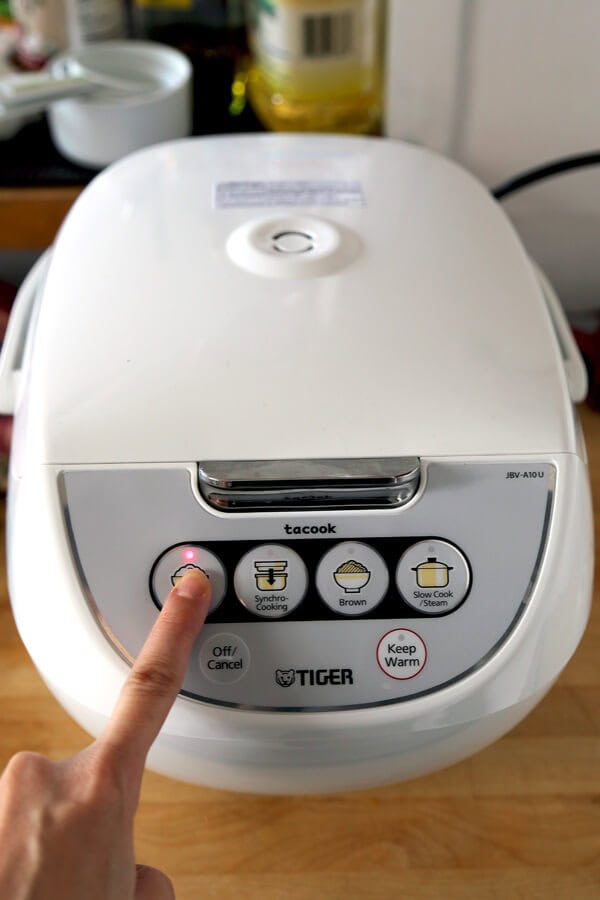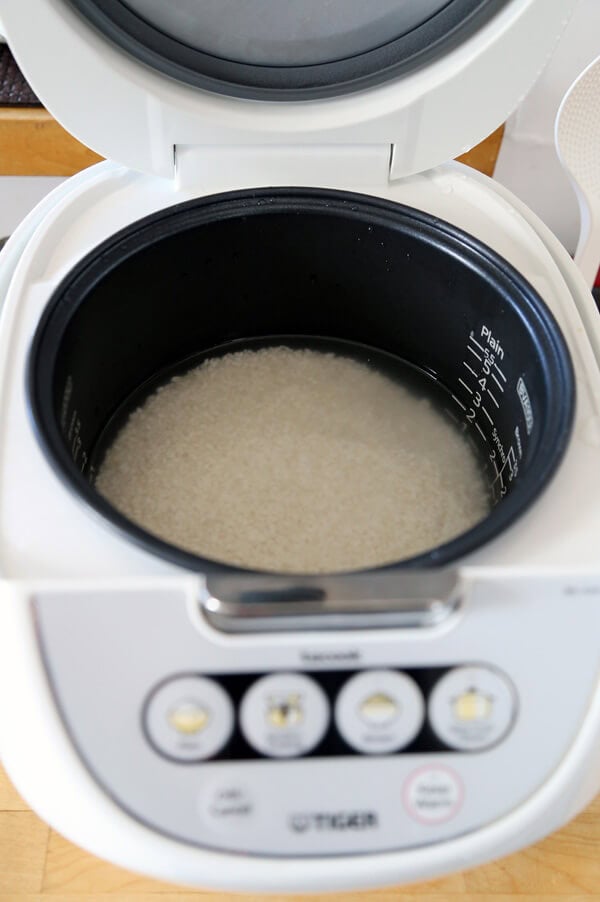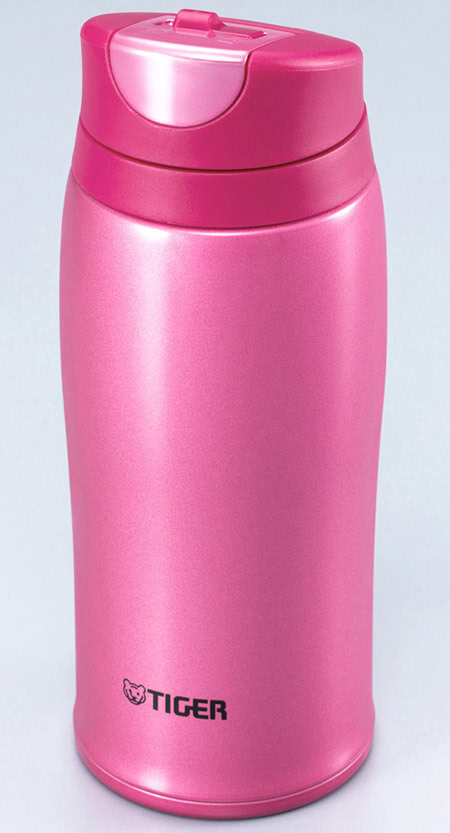 Third and fourth place winners also get to win something pretty awesome! I have three of these stainless steel tumblers at home and pretty much carry them with me wherever I go. Made of glass vacuum bottles and stainless steel mean that your beverage will stay hot or cold for up to EIGHT hours!! These tumblers are also light, compact and have a convenient one-push open lid.
Please Note: Tiger Corporation will be in charge of shipping these giveaway items, it is up to them to mail the prizes to the winners. 
Giveaway has ended. Winners are: