free cookbook
Hi Everyone!
It's been a long time coming but I have finally compiled 20 of my most popular recipes over this past year and put them in an eCookbook that you can download for Free! Yay!
All you have to do is go to https://www.facebook.com/misspickledplum and look for the eCookbook Tab. Important: This will ONLY work on a computer as phones and tablets are not set up for this service.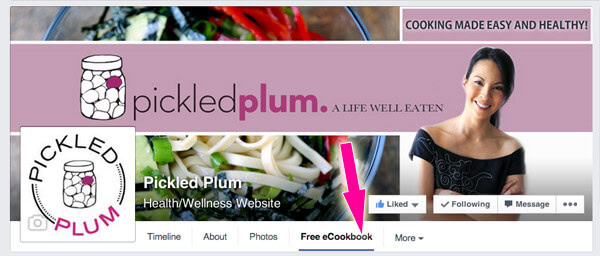 Click the Like Button and you can begin to download the free eCookbook. For those who have already liked our page, you can automatically download it 🙂
Once the cookbook is downloaded, you can connect it to your phone or tablet.
To all my readers: This is a little thank you gift I hope you will enjoy and use to death!