Dreamfarm Kitchen Tools Giveaway
I have a confession: I love kitchen gear. And it's fair to say that my fixation started in Japan at a ramen shop. We had just been served steaming bowls of tonkotsu ramen – and the ramen master behind the counter asked us all if we'd like fresh, crushed garlic added to our broth. [Life-pro-tip: I find the most sensible (and delicious) answer to any flavor suggestion in Japan to be yes please.] Instead of spooning from a pre-made container of crushed garlic, he produced a silver garlic-press and quickly added a clove of perfectly minced garlic into each of our bowls. He then went back to work with the intensity of a true ramen master with a growing line of customers to cook for. Was it tasty? Uh… yes. Delicious. But I was also oddly impressed with his casual implementation of that darn kitchen tool. Do I like garlic in my ramen now? Sure do. Do I look as cool as the ramen master when I use a garlic press? Geez… I'd like to think so.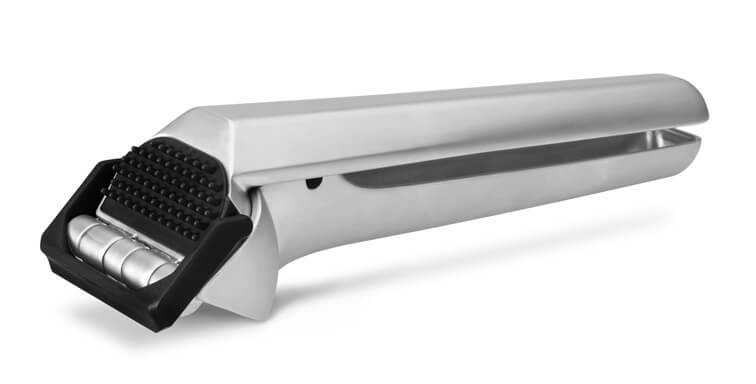 I'm super excited to be teaming up with my friends at Dreamfarm who are offering my readers (hey, that's you!) the chance to win some award winning kitchen gear that perfectly marries form and function. These are kitchen tools with style – that just happen to eradicate some of the traditional shortcomings of the most used kitchen gadgets – with ingenious design solutions!
One (1) winner will receive one Dreamfarm Garject, one Chopula, one set of Levoons and Levups with a combined suggested retail value of $85.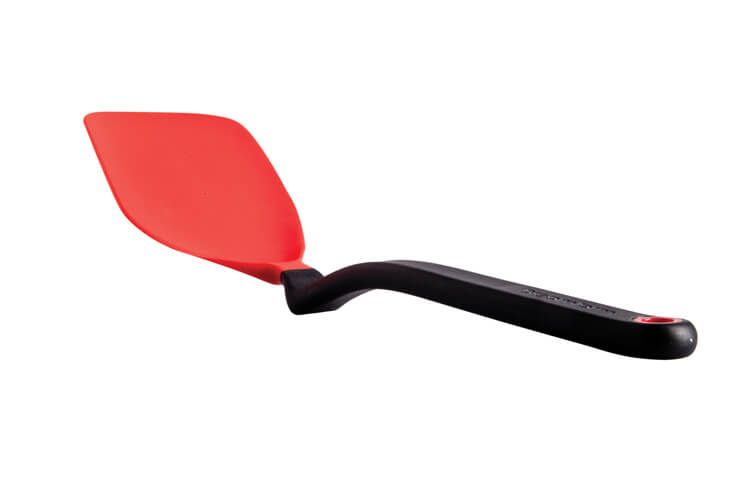 Dreamfarm makes kitchen tools and gadgets that solve common problems. Banish garlicky fingers with Garject (garlic press scrape eject). The best in category winner of the Australian International Design Award 2012, Garject's innovative design allows you to press multiple cloves of garlic at once without the need to peel them first – then automatically scrapes off any excess garlic as you open the handle. Chopula (sit up chopping spatula) is flexible and strong – while flipping, chopping and scraping like a pro. The multi-curved head design lets you chop food in a hot pan, while keeping your hand up and away from the heat – and won't scratch non-stick cookware. The bend in the handle means Chopula sits on a countertop on its own, and the flexible head slides easily under food for a clean lift. Levoons (scrape level measuring spoons) have a scraper that swipes across the top, wiping away excess ingredients, to give you a perfectly level and accurate measurement. They feature snap-together nested storage, and the measurement marks are engraved so they won't rub off or disappear in the dishwasher. Oh yeah – we like!
Be sure to check the Terms and Conditions for this giveaway in the Rafflecopter widget below.
Please note: Dreamfarm will be shipping the winner these giveaway items directly.