Written by: Ben Phelps

Spotted! Battle of the chicken wings
You better not play. With so many spots turning out chicken wings that make the original Buffalo rendition seem like a simple mash up of hot sauce and vinegar done in an Easy-Bake-Oven, the competition and bragging rights to having the best wings has never been higher. Which of the current non-traditional offerings in NYC do we give the number one nod to at the Pickled Plum offices?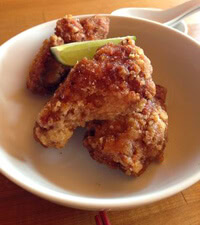 We're suckers for these hefty sized Japanese chicken wings. The earthy salt and peppered skin makes us crazy and we spend way more time licking fingers than being civilized with napkins. If food can remind you of a place, the wings at Chuko taste like home. Seriously – my great aunt Lois is turning over in her grave that her recipe was discovered and duplicated in Brooklyn. (Our favorite side dish: kale salad)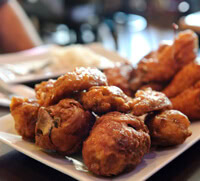 Spicy gochujang, slightly mellowed by a touch of honey… check. Chicken wings double fried for excellent texture and mouthfeel… check. Messy and addictive… check. You will breathe hot fire from the chicken glaze, so peppery and sweet it seems like a caramelized kimchi lacquer, long after you've finished eating. Just don't rub your eyes. (Our favorite side dish: pickled daikon radish)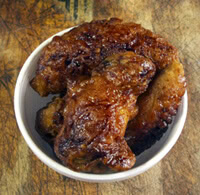 Whoa! Crispy skin! The soy and garlic flavored wings at Boka in the East Village nail the proverbial sweet spot on the depth-of-flavor-spectrum and take the texture crown for sure. Whatever sorcery they employ to get the massive crunch on the outside still allows the meat within to stay moist, supple and savory. It is almost as if the same technique used on Peking duck is used to render fat away from the chicken skin, and leave you with the condensed flavor and crunch alone. The wings themselves aren't anemic and skinny either… They have real heft and girth. We approve! (Our favorite side dish: japchae)
While you can't go wrong with any of these, the winner is…
Of all the amazing non-traditional chicken wings we wolf down on the regs, the Korean chicken wings at Boka take the prize for being the ones we have the hardest time abstaining from. When we wake up fiending for chicken, chances are the dream was about the otherworldly and impossibly crispy wings at Boka. In the Pickled Plum offices, KFC stands for Korean Fried Chicken!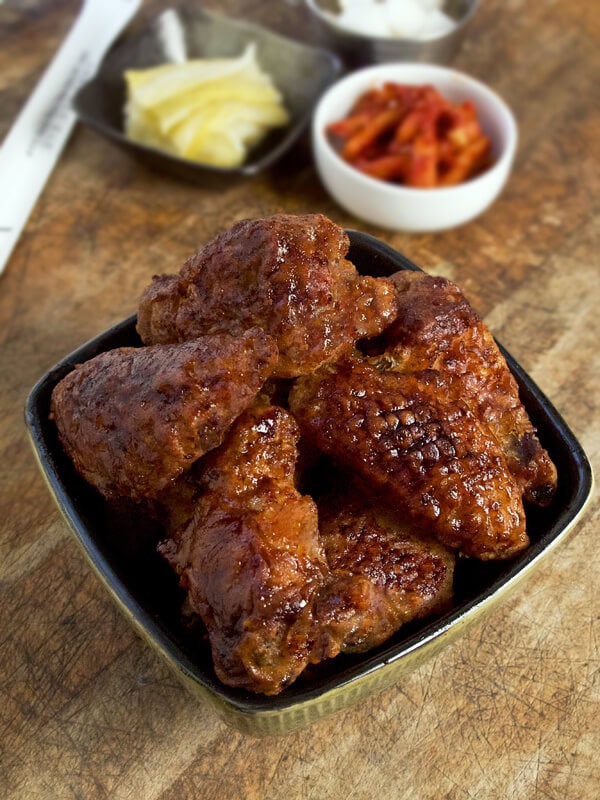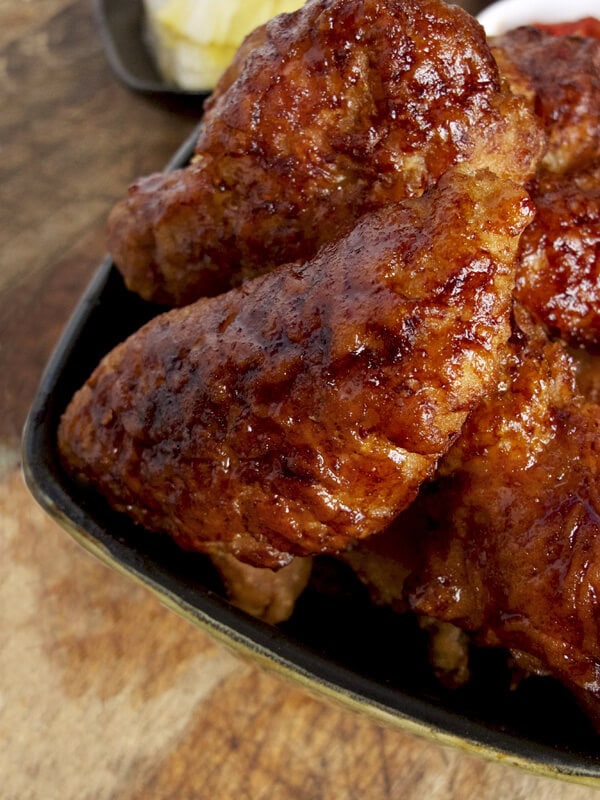 Boka is located at 9 St Marks Pl, New York, NY, 10003 Tel (212)-228-2887
What about your favorite spot? Leave us a comment, we always love a good recommendation!