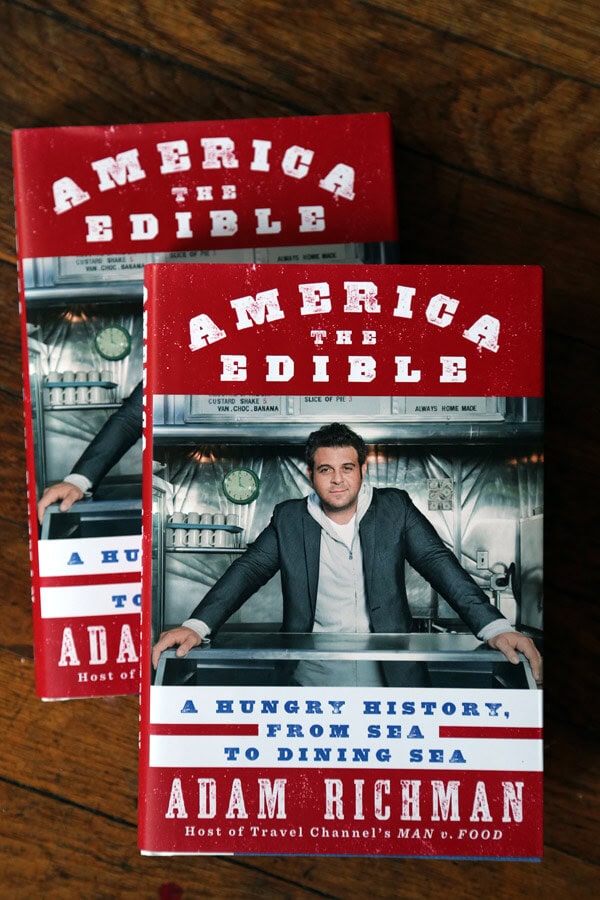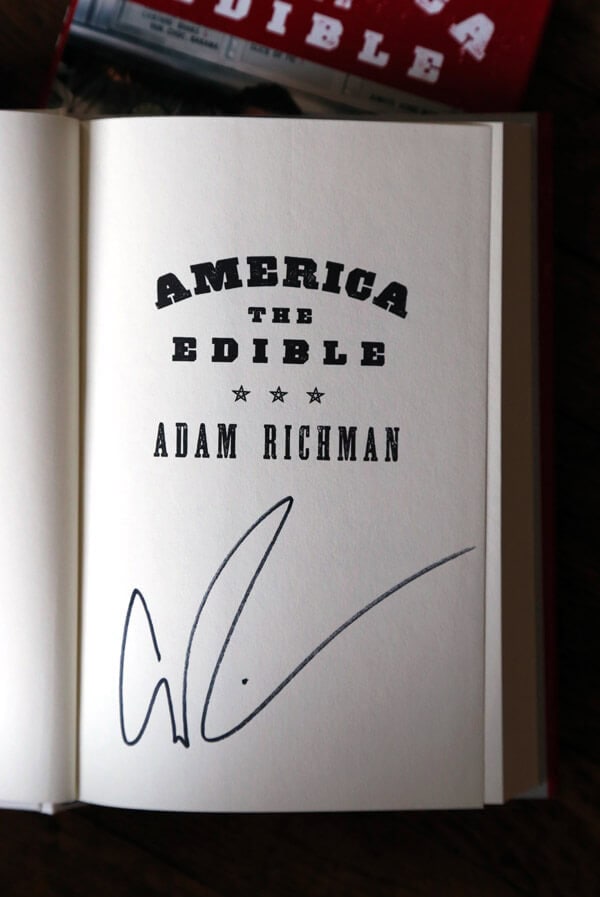 Adam Richman 'America The Edible' Giveaway
Who doesn't like to wake up in the morning and find a nice surprise waiting in their inbox! A few weeks ago I received an email from Alamos Wines inviting me to a private dinner hosted by Adam Richman (Man vs Food, Food Fighters) at the Tasting Table Test Kitchen in Soho. Myself and 15 other bloggers and/or journalists were to partake in a Daring Parings dinner created by Mr. Adam Richman himself; a five course meal paired with plenty of good wines to celebrate the evening and make everyone happy. Clink!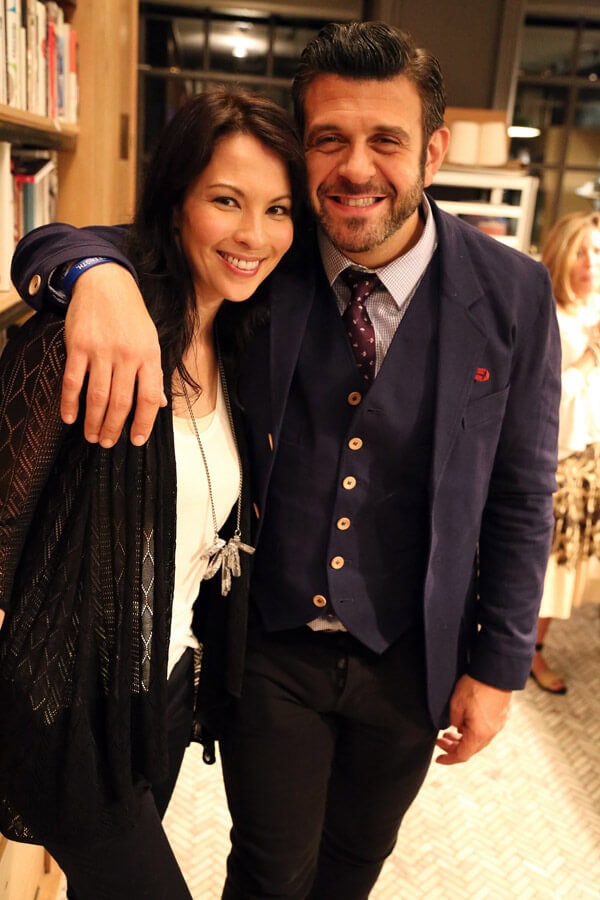 On the menu:
Malbec Burger with Creole Mustard Tomato Jam (Pairs with Alamos Malbec)
Classic Ribeye with Chimichurri and Roasted Vegetables (Pairs with Alamos Malbec)
Sloppy 'Zo! (Pairs with Alamos Cabernet Sauvignon)
Chimichurri Skirt Steak Taco with Provoleta and Grape Salsa (Pairs with Alamos Red Blend)
Sweet and Spicy Seafood Pasta (Pairs with Alamos Torrontes)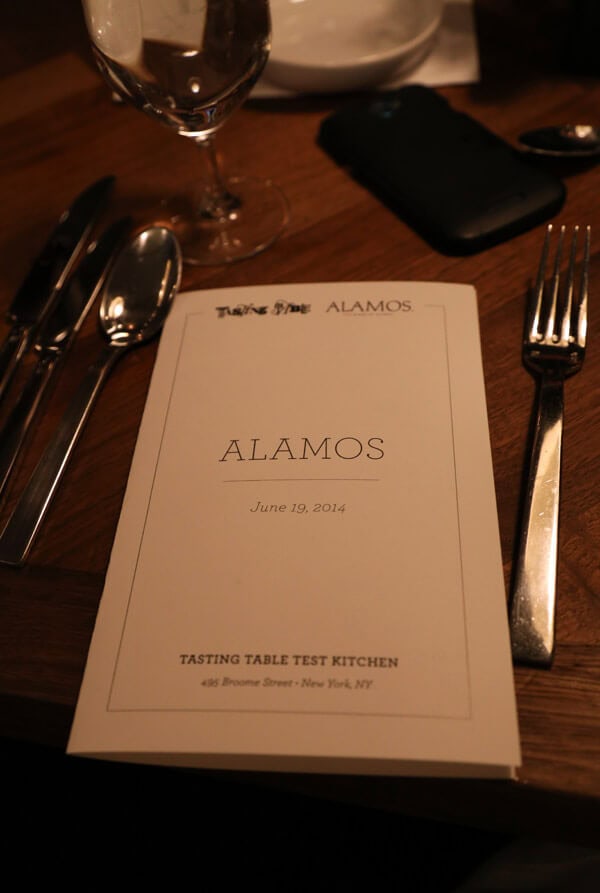 Lots of meat on the menu! I could have done with a few more vegetables on my plate but over all the food was delicious and paired really nicely with the wine selection. I sat across from Adam so we spent most of the evening sharing stories about world travels, the best food in Brooklyn (we live in the same area) and how he still has issues eating oysters since the infamous Man vs Food oyster episode (he ate 15 dozens!) Three hours and several glasses of wine later, dinner was over and it was time to say goodbye. I grabbed my goody bag, thanked everyone for the wonderful evening and went home feeling lucky and grateful. One for the books!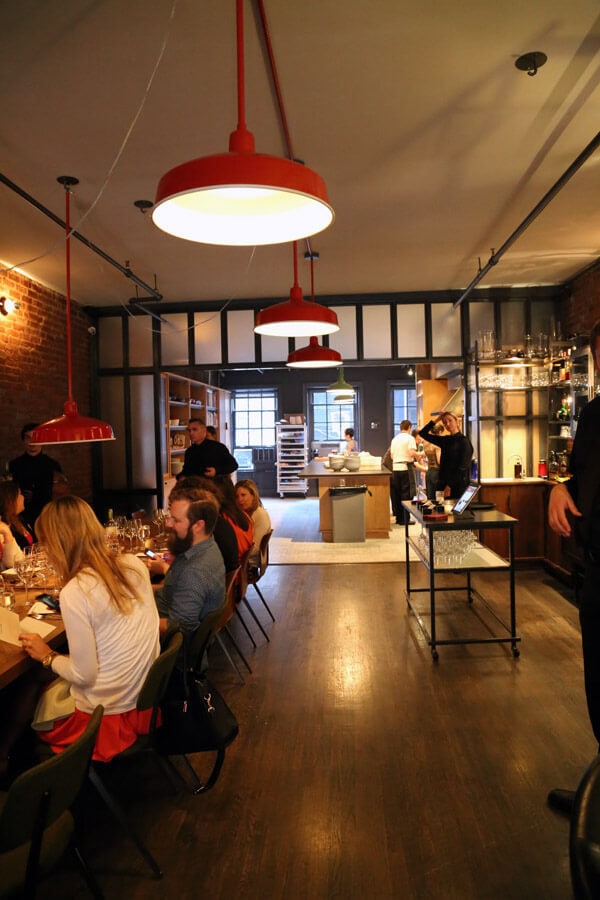 Tonight is the premiere of Food Fighters on NBC – a cooking show hosted by Adam Richman, so I thought giving away signed copies of his book 'America the Edible' would be just perfect! I have two brand new unread copies that I will be mailing myself to you winners of this giveaway. If you would like to read about why bagels are shaped in circles, how classic American foods like hot dogs and fries really aren't American and a detailed history of each city's regional food, you will thoroughly enjoy this book.
All you need to do is scroll down to the end of this post and enter the contest through Rafflecopter. Good Luck Everyone!